VIKTEC Top Brake Tools in 2020
2020-08-25
VIKTEC 21pc Brake Piston Wind Back Tool Kit- VT01027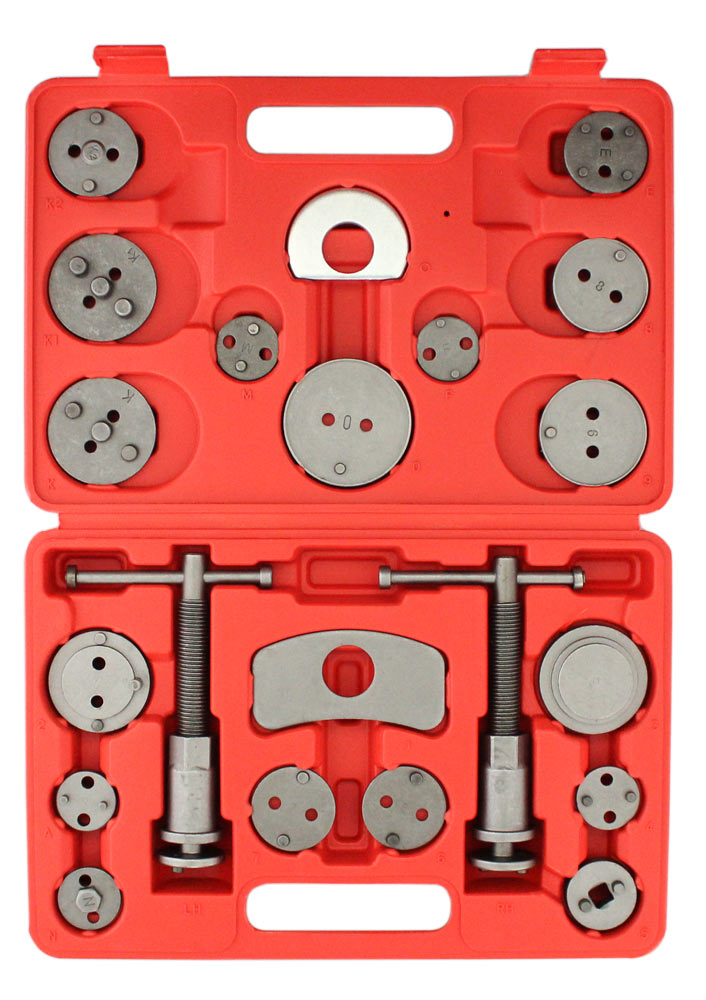 .Applications: Alfa Romeo, Audi, BMW, Citroen, Fiat, Ford, Honda, Jaguar, Mazda, Mercedes, Mitsubishi, Nissan, Opel, Peugeot, Renault, Rover, Saab, Seat, Skoda, Subaru, Toyota, VW, Volvo.
.Right hand helix bolt and left hand helix bolt.
VIKTEC Hydraulic Brake Line Flaring Tool Set Pipe-VT13881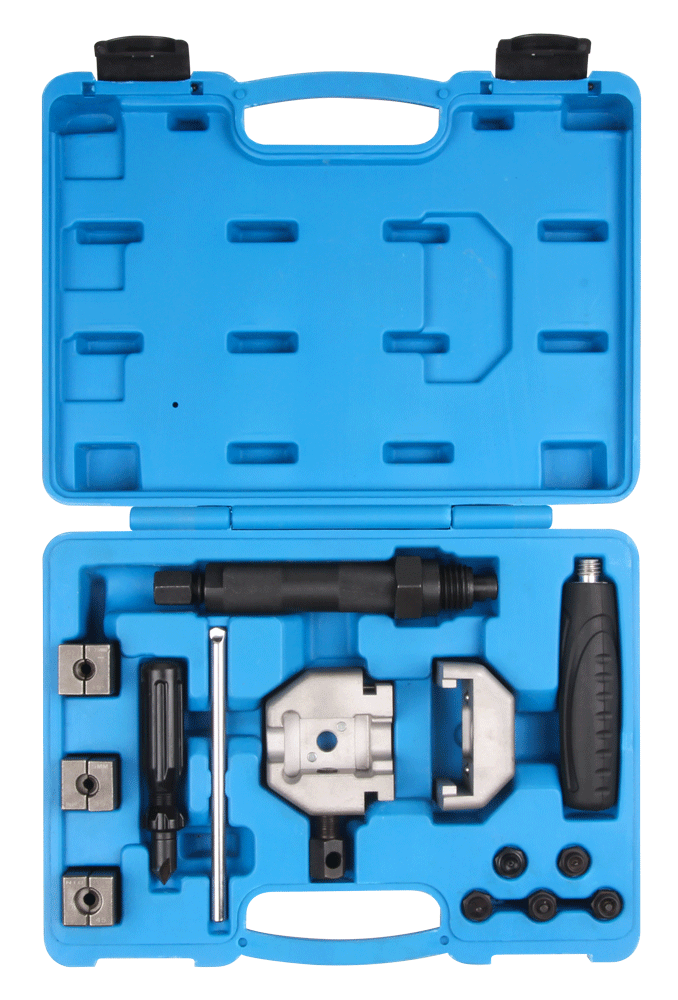 Technical Details
Pipe and swaging machine for automotive brake lines.
Light construction, directly to the usage of the vehicle.
Suitable for steel, aluminum, brass, and copper wires.
Suitable for coated cables.
For double - and convex flare works.
Content:
- Body (intake of clamps)
- Counter pressure plate
- Spindle
- Handle for screw - clamping screw
- Clamp pair 6 mm - 1/4
- Pair of clamp 5 mm
- Clamp pair 4.75 mm - 3/16
- Saddle OP1 4.75 mm - 3/16 + 5 mm
- Clamp DIN 4.75 + 5 mm
- Saddle OP2 4.75 mm - 3/16 + 5 mm + 6 mm / 1/4 "
- Saddle OP1 6 mm - 1/4
- Clamp DIN 6 mm
- Including pipe cutter with deburring tool
- Completely sorted in a sturdy plastic case
- Article for high durability in daily use in the workshop
VIKTEC 16pc Air Brake Caliper Wind Back Tools-VT01190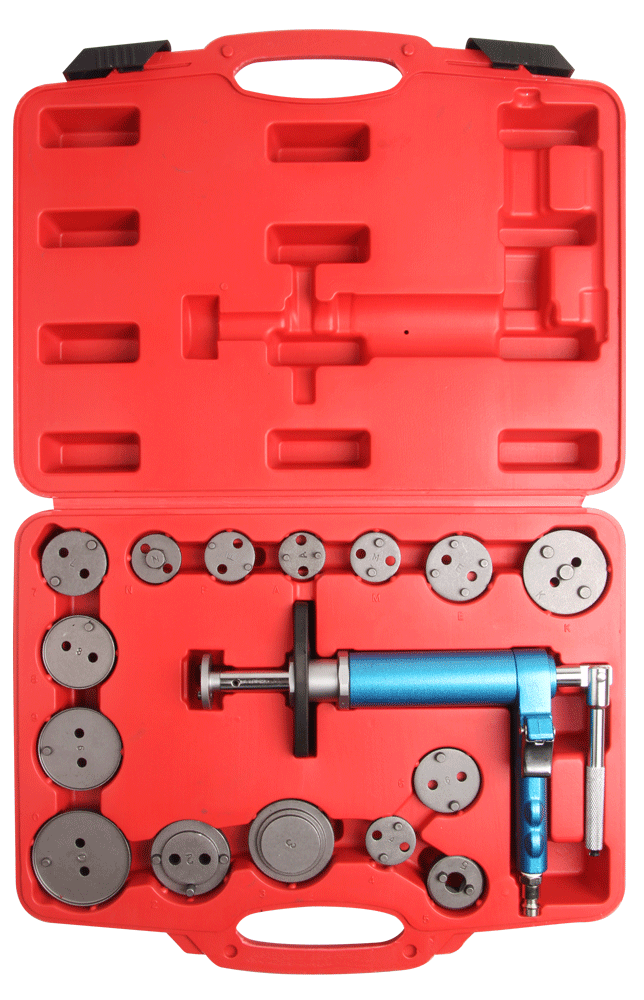 .Including all popular adapters
.For left- & right-side thread
.The direction is determined by moving the angled lever at the end of the hydraulic spindle
.Fits for all thread pitches
.Includes list of matching car models
.1/4" air hose adaptor
VIKTEC Vacuum Tester and Brake Bleeding Kit-VT01046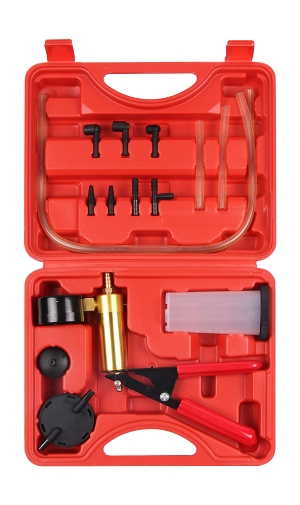 .Multi-function diagnostic tool
.Used to test a variety of essential engine and associated functions
.Including fuel, ignition, transmission and emissions.
.Also includes reservoir, hoses and adaptors for bleeding brake and clutch systems on cars, commercials and motorcycles.
.Large brass-bodied vacuum pump
.Easy-to-read vacuum gauge calibrated in both inches and millimetres of mercury.
.Supplied in carry-case.
.Contents: Vacuum pump, fluid container, transfer cap, vacuum hoses; 2 x 580mm, 2 x 80mm, 5 x assorted vacuum hose fittings, 3 x bleed nipple adaptors.