VIKTEC Top Best Thread Repair Tools and Twist Socket in 2020
VIKTEC Top Best Thread Repair Tools and Twist Socket in 2020
2020-09-03
131pcs Thread Repair Kit-VT01078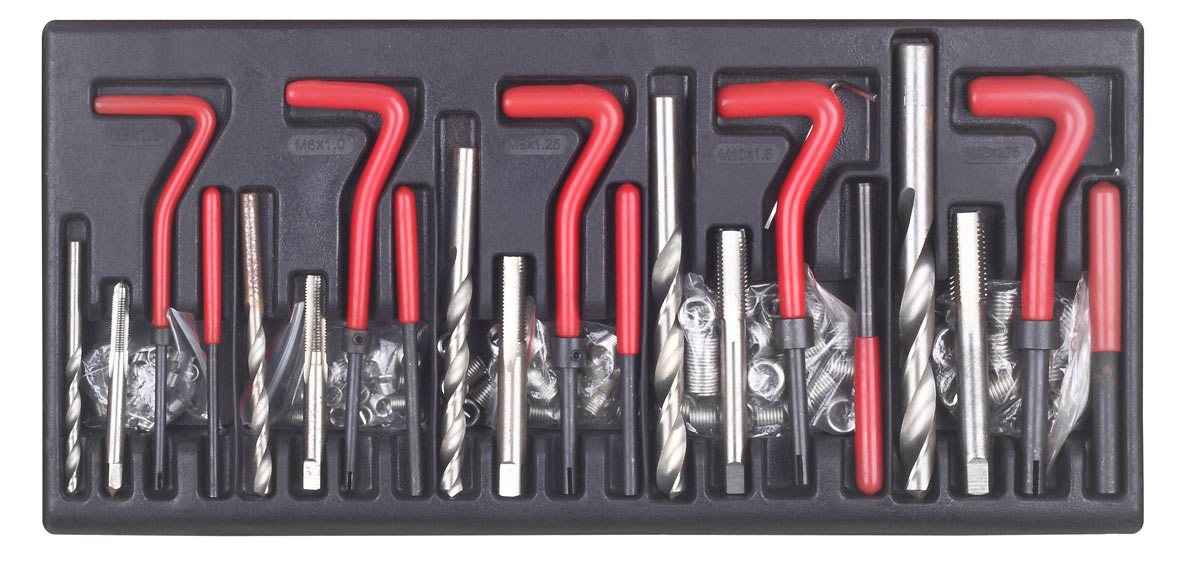 1. Suitable for five common sizes of thread.(M5-M12)
2. Includes drill bits, thread taps, insert installation and lug breaking tools.
40 Piece Tap and Die Set - SAE Inch Sizes | Essential Threading Tool with Storage Case-VTN1055
40 Piece Premium SAE Tap and Die Set is the perfect choice for your hand threading jobs at home, garage and shop. It can be used to either cut new threads or chase existing threads. This set is made from highly durable GCr15 bearing steel, and cuts through a wide range of metal pipes and rods including carbon steel, cast iron, stainless steel, aluminum, brass, copper and much more. All the cutting teeth are professionally CNC (computer numerical controlled) machined and heat treated to Rockwell hardness 60 HRC for providing aggressive, clean and precise threading results. The taps and dies also feature a tapered design, allowing an easier start and preventing over threading. Set Includes: (17) Taps for Internal Threads; (17) Dies for external Threads; (1) Long Handle Adjustable Tap Wrench; (1) T-Handle Tap Wrench; (1) Adjustable Die Wrench; (1) Mini 1/8" Flat Screw Driver; (1) Thread Pitch Gauge; (1) Heavy Duty Storage Case; Tap and Die Sizes: Coarse Thread (NC): 4-40 NC, 6-32 NC, 8-32 NC, 10-24 NC, 12-24 NC, 1/4-20 NC, 5/16-18 NC, 3/8-16 NC, 7/16-14 NC, 1/2-13 NC; Fine Thread (NF): 10-32 NF, 1/4-28 NF, 5/16-24 NF, 3/8-24 NF, 7/16-20 NF, 1/2-20 NF; Pipe Thread (NPT): 1/8 NPT 27;
114pc Oil Drain Thread Repair Kit-VT01325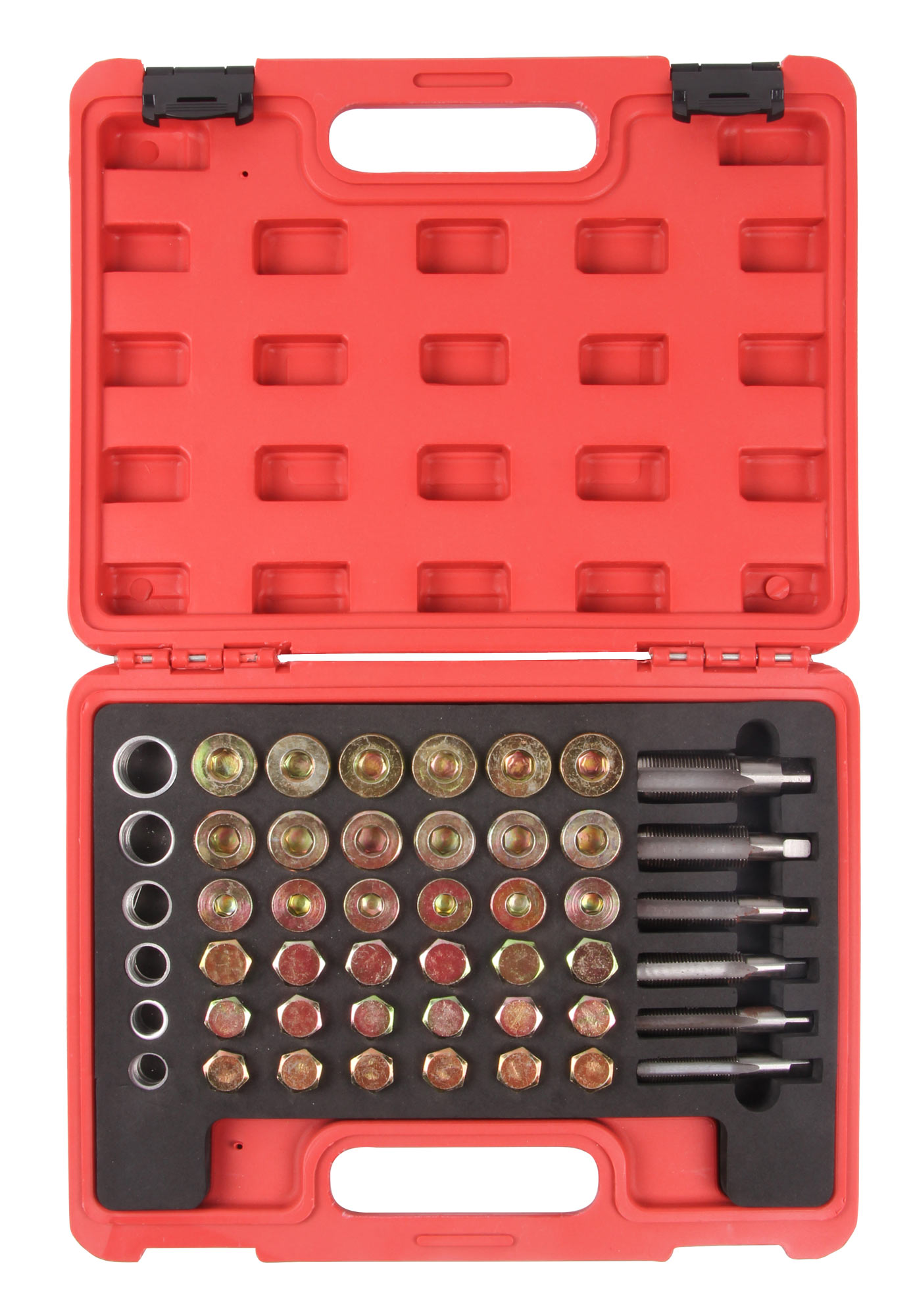 .Renew the diameter and replace a new oil drain plug.
.Six popular sizes fit nearly all applications.
.Specification: M13*1.25P/ M13*1.5P/M15 *1.5P /M17*1.5P/M20*1.5P/M22*1.5P
.Tap: 1 piece/size
.Oil drain plug:6pieces/size
.Washer: 12 pieces/size