VIKTEC high quality under car tool
2020-10-09
Heavy Duty Coil Spring Compressor Jaws&Holder-VT13119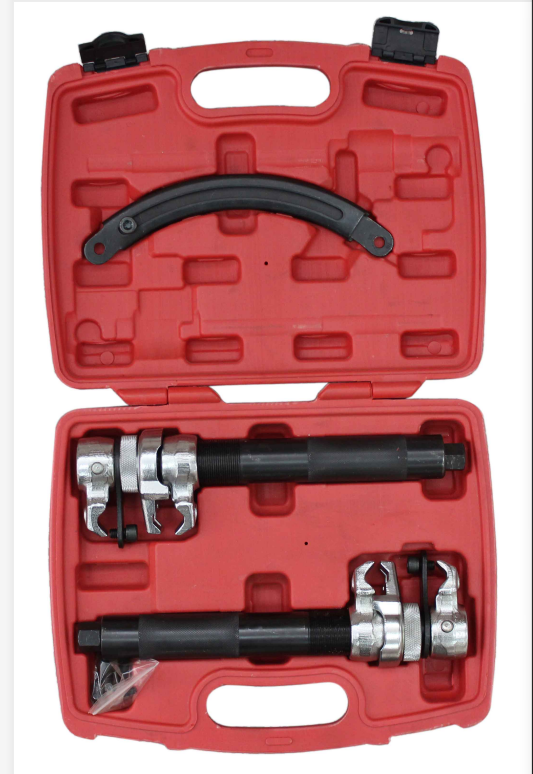 .Heavy Duty Coil Spring Compressor with Brace.
.Adjustable safeguard brace that prevents accidental release of spring under load and also enables the parts of the tool used for removing the coil to always operate in parallel.
.Range : 23mmm - 280mm.
.Capacity per pair : 1200 kg Max.
.Use with a 19mm Socket or Wrench.
Rear Axle Bearing Service Set-VT13126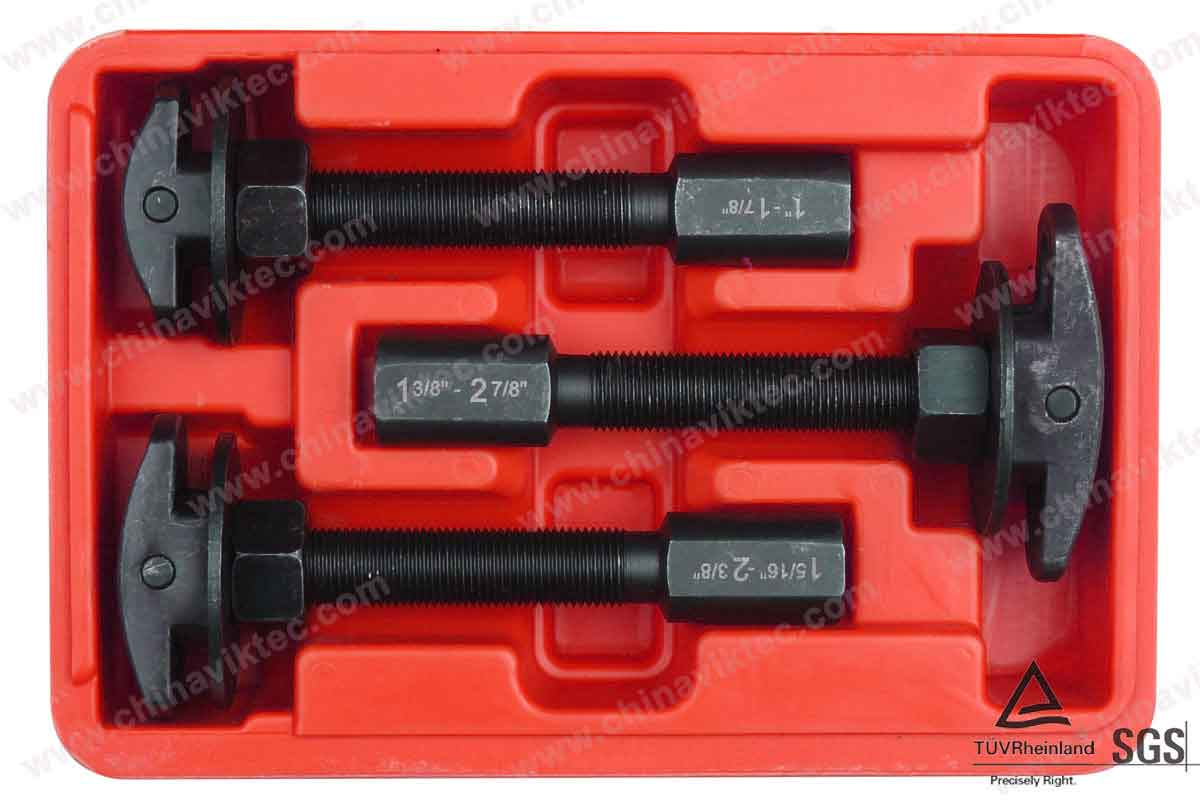 .These pullers quickly remove semi-floating rear axle bearings.
.Included sizes: 1"-7/8",15/16"-23/8",13/8"-27/8"
VAG VW Front Suspension Bush Removal Garage Tool-VT13137
.Suitable For The Removal/Installation Of The Rear Mounting Bush On The Front Lower Wish-Bone.
.Can Be Used In Situ Without Removing The Aluminium Housing.
.Use With 24mm Spanner Only.
.Applications:
Seat; Cordoba III (03on)
Skoda; Fabia (00on)
VW;