VIKTEC Top Flexible Wrench for 2020
2020-07-15

VIKTEC 6pc Flexible socket wrench set - VT13054
---
METRIC DOUBLE FLEXIBLE SOCKET WRENCH SET

DURABLE MATERIALS - Made from Chromium-vanadium Steel Alloy for high strength and durability while having anti-corrosive properties

ANSI STANDARDS - Meets or exceeds the standards established by the American National Standards Institute

PROFESSIONAL GRADE - VIKTEC Tools are designed and made for use by professional technicians and built to perform over a lifetime of heavy use. Trust Genius for a quality tool at a value cost to you.

Size include: 8mm+9mm / 10mm+11mm / 12mm+13mm / 14mm+15mm / 16mm+17mm / 18mm+19mm

VIKTEC 12pc Flex Crowfoot Socket Wrench Set Tool - VT13212
---
Material: Cr-V. 6 Point size:8,9,10,11,12,13mm. 12 Point size: 14,15,16,17,18,19mm.

Flexible head folds up to 230 degrees. Traditional flare nut wrench and crowfoot function.

Combine use with F-bar, H-bar, T-bar, speed-handle, etc.

Use a flexible crowfoot wrench in hard-to-reach areas at up to 110 degrees.

Suitable for all hydraulic, feul, oil brake, A/C, O2 sensor and air line work.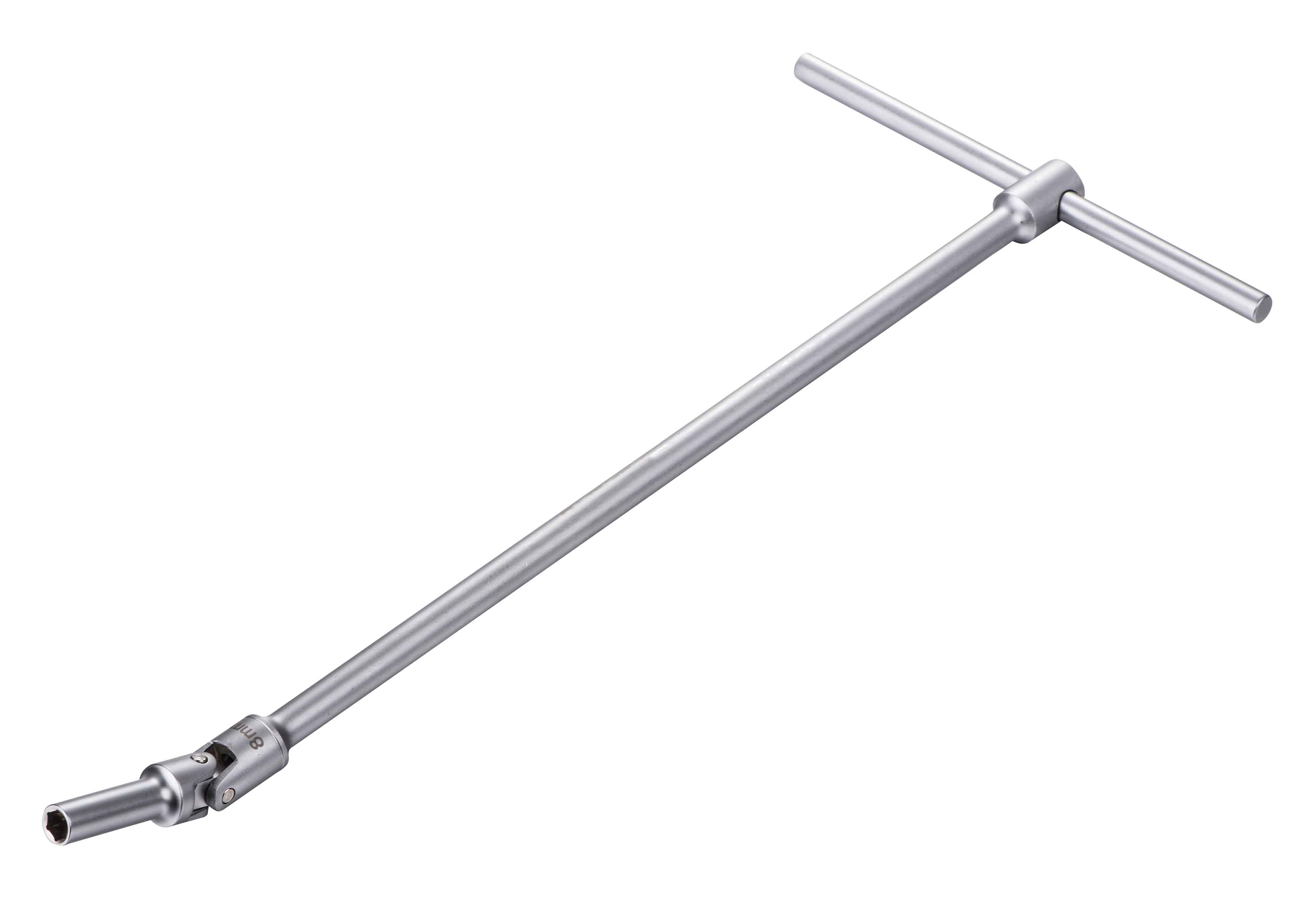 VIKTEC T Handle Spark Plug Wrench(400mm length) - VT13216
---
T handle wrench is designed for added torque and durability and allows user to fully utilize strength to loosen tough fasteners

Made of high strength chromium-vanadium steel and stands up to even the toughest bolts and fasteners

This wrench easily reaches into narrow spaces to position into sockets

Accepts 3/8-inch socket drives to handle multiple job applications and uses drive attachments for sockets, swivels, hex drives, etc.

Includes internal 1/4-inch drive and external ½-inch drive, allowing user to use T-handle with different sockets

We have measures of this kind of T handle as following items#,
VT13216A 8mm.
VT13216B 9mm.
VT13216C 10mm.
VT13216D 12mm.
VT13216E 14mm.
VT13216F 16mm.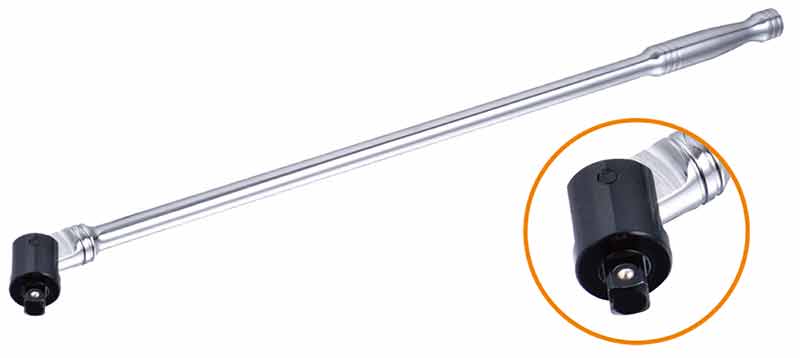 VIKTEC 1/ 2 Drive 24inch Flexible Handle / Breaker Bar - VT01874
---
15 Inch extra long chrome vanadium steel handle provides maximum torque

Forged and heat treated chrome-molybdenum steel 3/8" drive head for added strength and durability

180-degree flexible head works at any angle, to reach around tight space and generate optimized leverage

Spring-load ball bearing holds sockets securely

Ideal to break and loosen rusted, stubborn or stuck nuts and bolts

Meets or Exceeds ANSI standards ASME B107.110-2012

VIKTEC Oxygen Sensor Wrench with Flexi-Handle 22mm - VT01999
---
Hard Nut To Crack - Removing An Old Stuck Oxygen Sensor Can Be Tricky, Especially When Its Position Makes It Hard To Reach. Hence, You Need A Professional Tool To Do The Job.

Goes Down To Narrow Space - Extended Contour Handle Enables The Wrench To Work Flexibly Around The Exhaust Where Is Hard To Reach.

Holds It Steadily - Flex Head With Dual-Sided 6-Point Configuration Grips The O2 Sensor Tightly And Allows Extra Leverage In Narrow Areas.

Wire Gate Prevents Damages - The Slotted Design Makes The Tool Get To O2 Sensor From The Side Instead Of The Top, Keeping The Wires Harness Attached. No Damaging The Wire Or The Sensor.

Hex 7/8 inch (22mm) specifically designed for oxygen sensors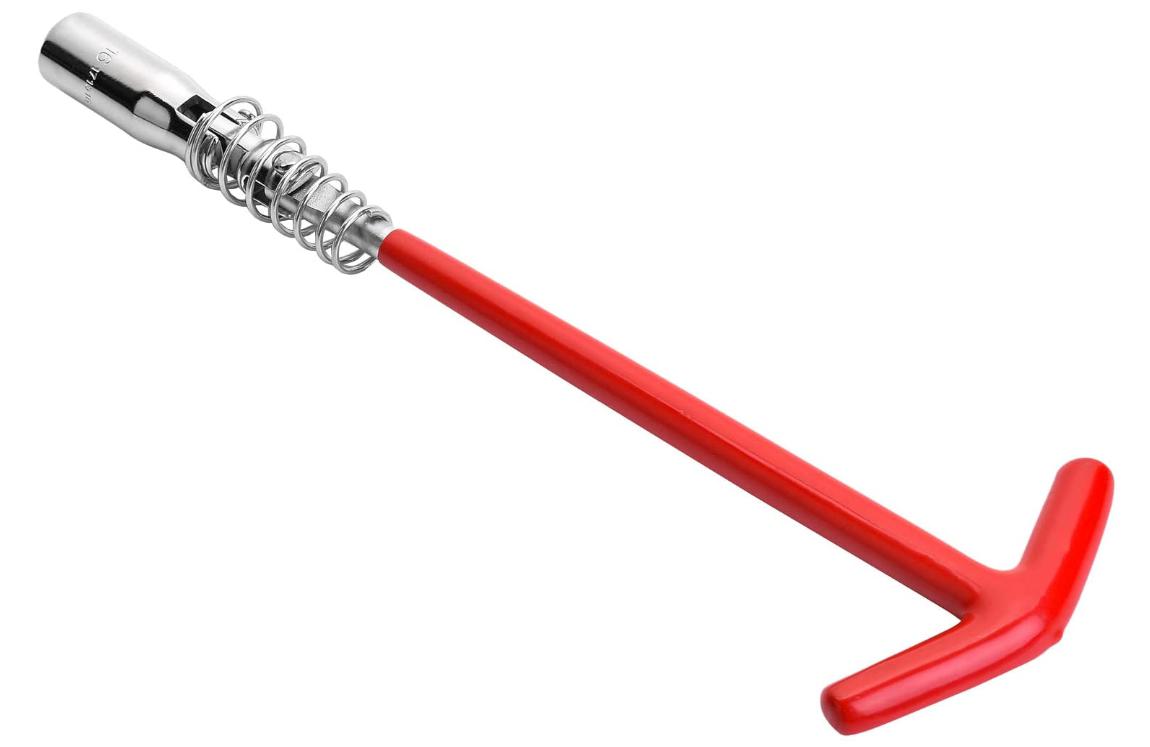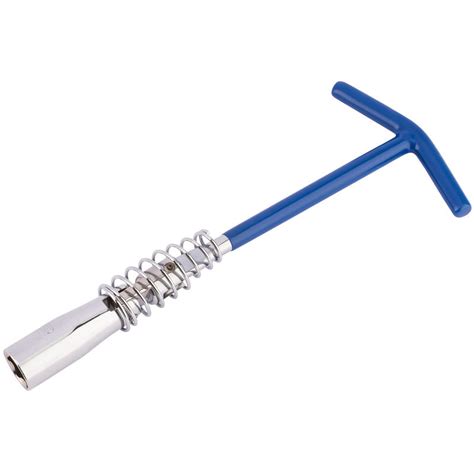 VIKTEC Flexible Spark Plug Wrench - VT01648-21(21mm) +VT01648-16(16mm)
---
T-Handle Universal Joint Spark Plug Socket Wrench Design Gives Users a Comfortable Working Angle For Hard To Reach Places

Rubber Grommet Inside Holds Spark Plug For Easy Installation Or Removal

Equipped with single T-bar for greater leverage

Flexible head allows access to confined areas

Socket made from chrome plated drop forged steel, hardened & tempered