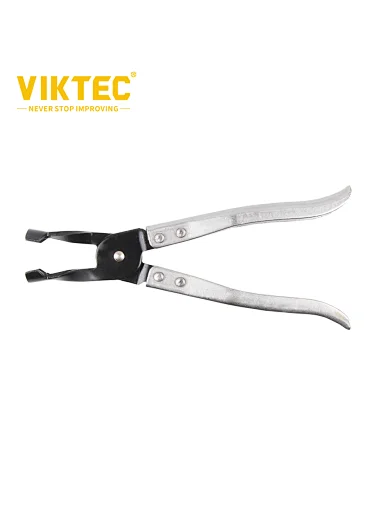 VIKTEC Valve Stem Seal Removal Tool
Valve Stem Seal Removal Tool
Metal Seal Removal Tool removes valve stem seals on overhead camshaft engines.
Valve Pliers reach down around the valve stem into the confined area of the seal to grip it for removal.
"Gripping"serration in the tip allow them to grasp both original equipment and aftermarket seals regardless of their configuration.
Jaws are serrated for a secure grip on the seal.

Application picture of valve stem seal removal tool (VT01132B).