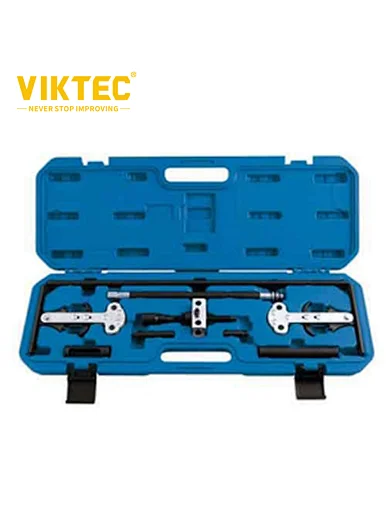 VIKTEC Valve Spring Compressor For Universal use on SOHC and DOHC engines
Valve Spring Compressor For Universal use on SOHC and DOHC engines
.For universal use on SOHC and DOHC engines.
.For the removal of valve stem oil seals valve springs with the cylinder head in place.
.Includes a compressed air adaptor (22mm) to hold the valves closed while the springs are in place.
.Fast set up time due to the twin rail pivot system.
.Single handed operation. Airline adaptor has 18mm/14mm (male) threaded end to fit spark plug hole.