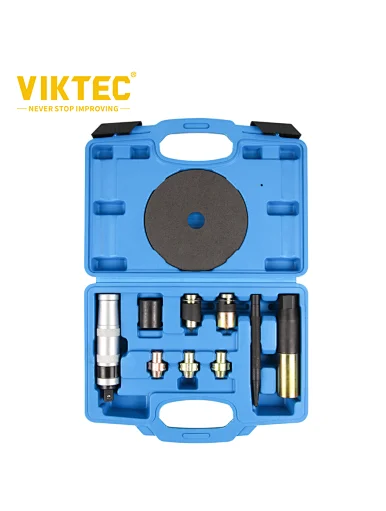 VIKTEC Universal Locking Wheel Nut Removal Master Kit
Universal Locking Wheel Nut Removal Master Kit
.Ideal for removal of rounded wheel nuts & most types of llocking wheel nut removal requirement in an emergency.
.Will work on spinning and McGuard type locking nuts.
.Made using S1 steel for the A and B blades.
.Gold C blades mold into the shape of any locking nut wheel.
.Supplied in strong heavy duty protective carry case.