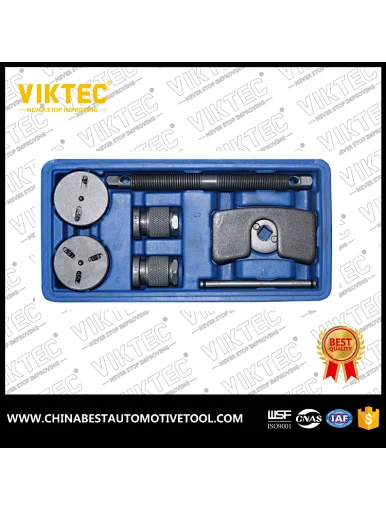 VIKTEC Reversible Caliper Rewind Tool Kit with Adjustable Adapters
Reversible Caliper Rewind Tool Kit with Adjustable Adapters
Special design for reversing rotation direction easily as clockwise or counter clockwise. 
2-pins adjustable adapter for almost vehicles among market.
3-pins adjustable adapter can be used with EPB (Electronic Parking Brake) tools for Audi, BMW, Iveco Daily, Renault, Range Rover Evoque, Seat, Volkswagen, Volvo, etc.
Capacity: 20 ~ 35 mm.