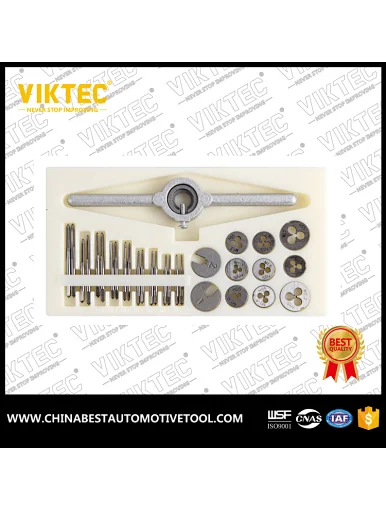 VIKTEC Precision Tap and Cutting Nut Set 31-Piece
Precision Tap and Cutting Nut Set 31-Piece
Technical data of the Precision Tap and Cutting Nut Set 31-Piece.
Sizes M1, M1.1, M1.2, M1.4, M1.6, M1.8, M2, M2.2, M2.5.
Thread screw rotation direction Right-cutting.
Material HSS.
Content:
1 tap iron holder.
2 HSS taps and 1 HSS tapping iron in sizes M1.0 / M1.1 / M1.2 / M1.4 / M1.6 / M1.8 / M2.0 / M2.2 / M2.5.
2 tap adapters.