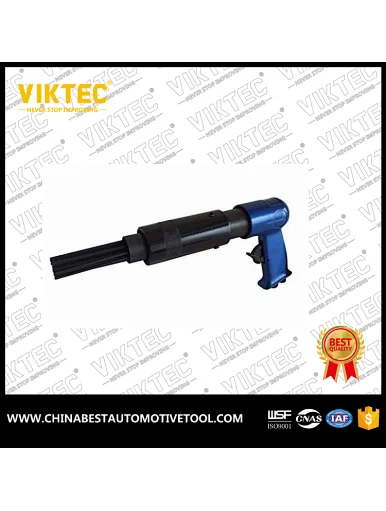 VIKTEC Pistol Type Air Needle Scaler
Pistol Type Air Needle Scaler
For surface preparation work involving the cleaning or removal of paint, rust, dirt or weld slag.
Light weight aluminum pistol-grip housing.
Built-in power regulator and trigger control.
Technical details:
Operating Pressure: 90 psi (6.3 bar)
Weight: 1.96 kg
Lenght: 350 mm
Needles: 19pc (180x3mm)
Stroke speed: 4500 strokes/minute
Air inlet: 1/4"