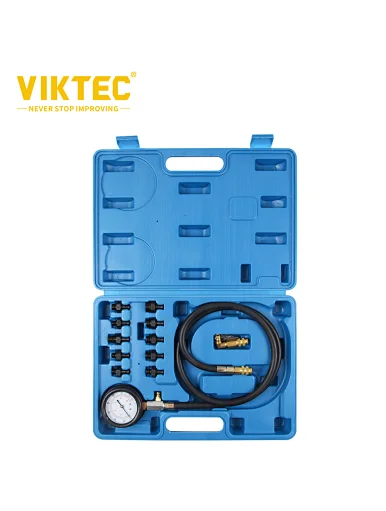 VIKTEC Oil Pressure Test Kit
Ø56mm gauge fitted with protective cover.

Accurately tests oil pump pressure and also low oil warning devices.

Includes straight and right angled quick connect couplings, nine adaptors, O-rings and 890mm hose.

Supplied in carry-case.

Applications: Alfa, Audi, BMW, Citroen, Daewoo, DAF, Daihatsu, Fiat, Ford, Honda, Hyundai, Isuzu, Jaguar, Lada, Lancia, MAN, Mazda, Mercedes, Mitsubishi, Nissan, Opel, Peugeot, Porsche, Renault (inc. trucks), Rover, Saab, Scania, Seat, Skoda, Steyer-DB, Subaru, Suzuki, Toyota, Triumph M/Cs, Vauxhall, VW, Volvo (inc. trucks).

Detailed picture of oil pressure test kit(VT01576)