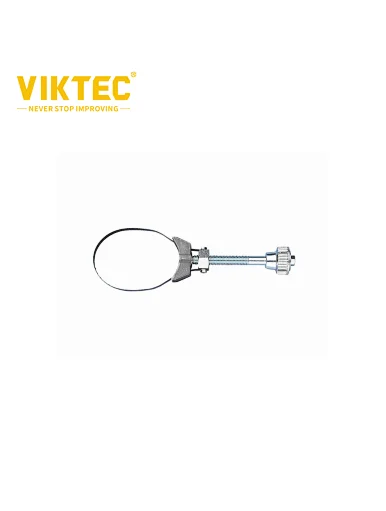 With our oil filter belt you can easily and time-efficiently carry out your oil change. Even car repair shops have been using this type successfully for years to be able to loosen tight-fitting oil filter cartridges.
Especially in the private sector worth our oil filter tool, they can perform the change of the filter by hand and save time and money. Our tool is delivered pre-assembled and ready for use immediately after unpacking.
Simply use the adjusting nut to adjust the band to the size of the filter cartridge. Wrap the band around the filter and tighten. By turning slightly, you can immediately tell if the tape is right, a re-tension is possible at any time. After attaching you can easily solve the filter by turning the large hand rest area.
The very wide metal band is also suitable for large oil filter cartridges, as found in motorhomes - vans or SUVs. Due to the large and very stable threaded rod, the metal band can be easily tightened by the wide nut, even the use of a wrench is possible.
The oil filter band is completely made of metal, it can be easily treated with brakes or cold cleaners and cleaned.
SPECIFICATIONS
Dimensions: (length x width) 19.5-26.5cm x 2.5cm
Metal band diameter (min / max): 4.8cm / 11cm
Weight: 180g