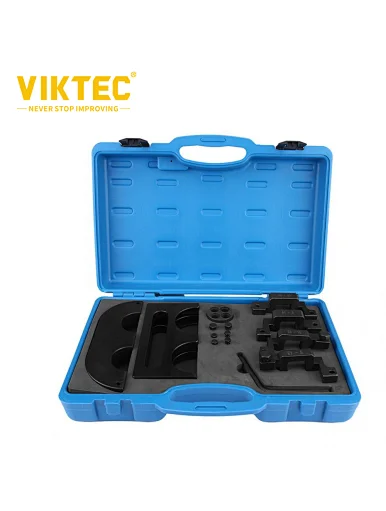 VIKTEC Master Camshaft Alignment Tool Kit For BMW S85 Engine
Master Camshaft Alignment Tool Kit For BMW S85 Engine
Description:
.The kit includes the following:
-Camshaft Alignment Fixtures: Two camshaft alignment jigs to fix the camshafts in the proper (TDC) orientation during assembly.
-Flywheel Alignment Pin: To align the flywheel at the TDC position
-VANOS Setting Tools: Fixtures to set and adjust valve timing and the basic VANOS setting.
-VANOS Timing Socket: For turning the engine (at crankshaft) when adjusting VANOS timing.
.Material: Black Oxide Coated Steel.