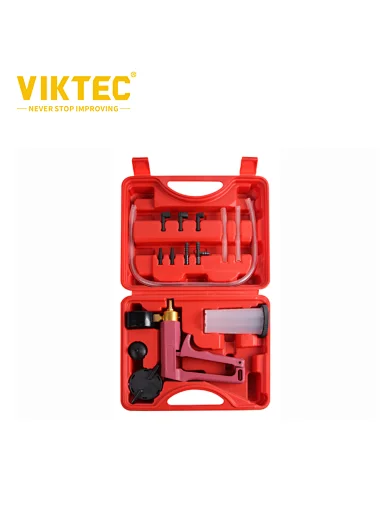 VIKTEC Hand Held Vacuum Pump
Hand Held Vacuum Pump
Easily bleed brakes by yourself. .Test automotive vacuum systems. .Works on all vehicle makes and models.
Includes:
Vacuum pump with gauge.
2 x 2 ft. Lengths of tubing.
Vacuum adapters.
Brake bleeder adapters.
Brake fluid reservoir.
90 degree blow clamp plate.