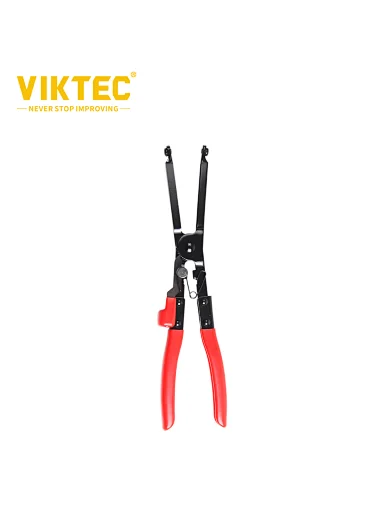 VIKTEC Exhaust Clamp Pliers
Product Feature
Specialist tool designed to remove and fit PSA exhaust clamps fitted to Citroën / Peugeot and Renault vehicles.
For expanding of exhaust pipe clamps when changing the exhaust pipe.
Suitable for: Citroen, Peugeot and Renault etc.
4 locking positions for easy working.
Opening width: 20 - 60 mm.