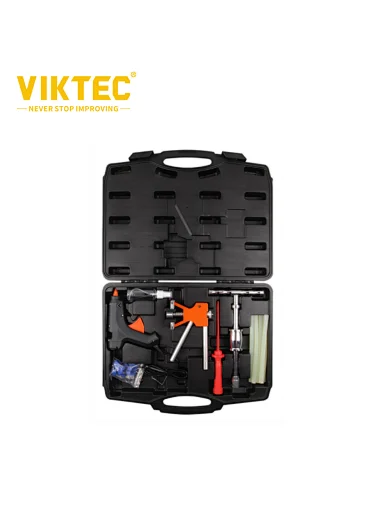 VIKTEC Deluxe Glue Puller Kit Paintless Dent Repairs
Master Automotive painless Dent Repair Kit uses a special technique to repair dents in convenient way, with high molecular release agent Resin.
This repair kit restores dents in your car quickly and easily without damaging its metal and paint.
The operation is very easy.