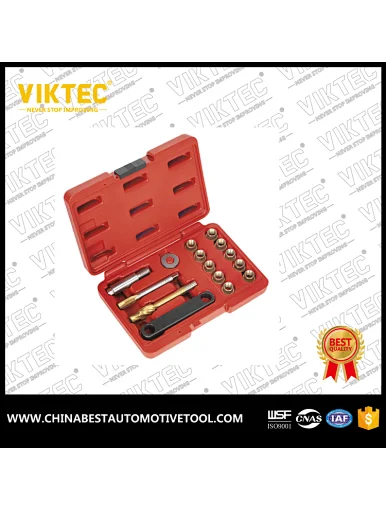 VIKTEC Brake Calliper Thread Repair Kit M12X1.5MM
Brake Calliper Thread Repair Kit M12X1.5MM
.Quick and effective method of replacing brake calliper threads using M12 x 1.5mm inserts.
.Stepped drill allows you to oversize the hole allowing insert to be fitted.
.Features one alignment plate for precision drilling for new insert.
.Kit includes M12 x 1.5mm tap, step drill, insert locator, two washers with centre roller bearing and ten replacement inserts in storage case.