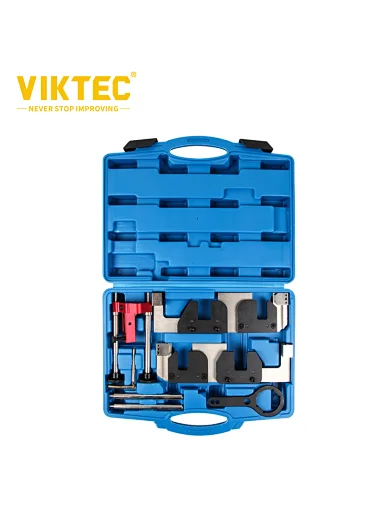 VIKTEC BMW (N63/S63) CAMSHAFT ALIGNMENT TOOL SET
Special designed to locate the camshaft in TDC position. Checking and adjusting the timing chain tensioner.
Application: N63 engine (After Sep. 2012)
For BMW S63 Engine: S63B44O0 E70 X5M (2010-2013) E71 X6M (2010-2013) Wiesmann GT MF5 (2011-present) S63B44T0 F10 M5 (2011-present) F12 M6 (2012-present) F13 M6 (2012-present) F06 M6 Gran Coupe (2013-present).