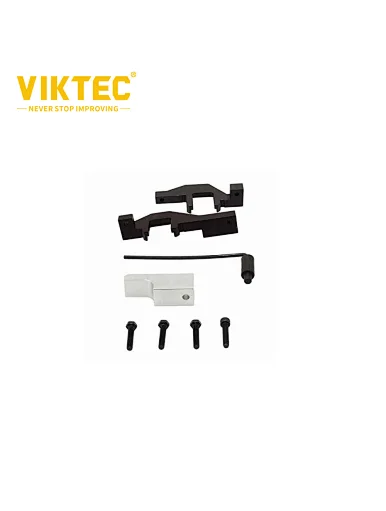 VIKTEC BMW Mini Cooper (N14) Camshaft Timing Master Tool Set
BMW Mini Cooper (N14) Camshaft Timing Master Tool Set
Detailed Description:
Comprehensive tool kit for setting camshaft timing on the N14 turbocharged Mini Cooper engine.
Includes:
1. Camshaft locking fixtures with hold-down bolts
2. Crankshaft locking pin
? Blow molded – storage/carrying case.
This tool set is required any time the timing chain must be removed for camshaft, cylinder-head or timing chain service.