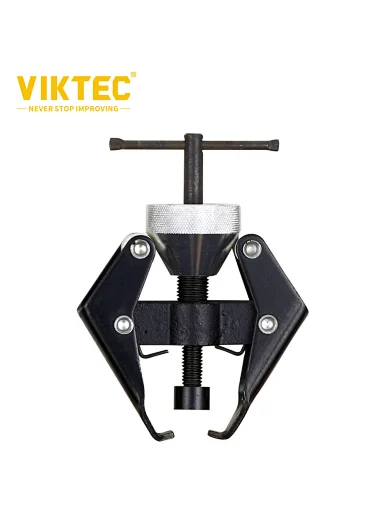 VIKTEC Two Leg Puller for Battery Terminals and Windscreen Wiper Arms
Product Feature
Adjustable puller arms: 25-45 mm
maximum range: 20 mm
Maximum puller spacing: 40 mm.
Range of work: 6 – 28 mm
adjustable and suitable for most car and truck types
– adjustable puller arms 25 to 45 mm
– maximum range: 20 mm
Product description
The latest generation of universal wiper blade, kerf, alternator bearings,
It is also used for pulling small gears, sleeves, etc.
Maximum puller spacing is 40 mm.
The range of work is in the range of 6 – 28 mm, the product weight is 0.28 kg.
Puller made of the highest quality steel and materials.
APPLICATION:
– dismantling wiper arms,
– disassembling the battery clutch,
– disassembly of alternator bearings.