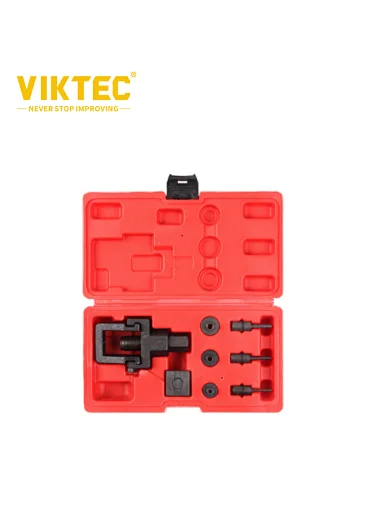 VIKTEC 8pc Heavy-Duty Motorcycle Chain Splitter And Riveting Tool Set
8pc Heavy-Duty Motorcycle Chain Splitter And Riveting Tool Set
Comprehensive set designed to shorten and lengthen motorcycle chains by removing or replacing links.
Set is also ideal for use on horticultural and agricultural machinery.
Includes tools designed for riveting and plate holder for connecting links accurately.
Contents: Pin Holder, 27mm Fixed Shaft, 19mm Pin Head, U-Holder, Plate Holder, Pins; 3, 4, 5mm, Anvils; 3, 4, 5mm.