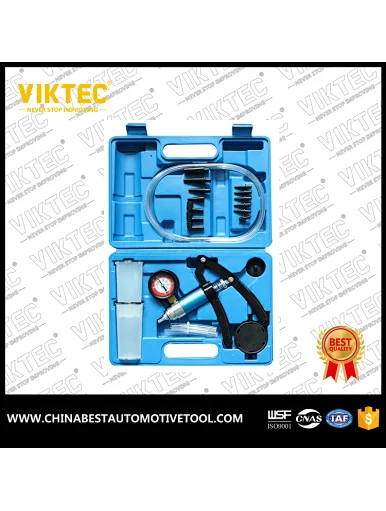 VIKTEC 21pc Hand Held Vacuum Pump And Brake Bleeding Kit-Upgraded
21pc Hand Held Vacuum Pump And Brake Bleeding Kit-Upgraded
.Checks vacuum and pressure operated automotive components.
.Can be used to bleed hydraulic systems or siphon fluids.
.Detailed used instructions and photos inside of case.
.Upgraded version of VT01047,same function with lighter in weight & smaller in case size.
.VT01047    :     39 X 29.5 X 7.5CM         1.65KG;
.VT01047B  :     29.5 X 21 X 7.5CM          1.15KG.
.Better performance and great using feeling.