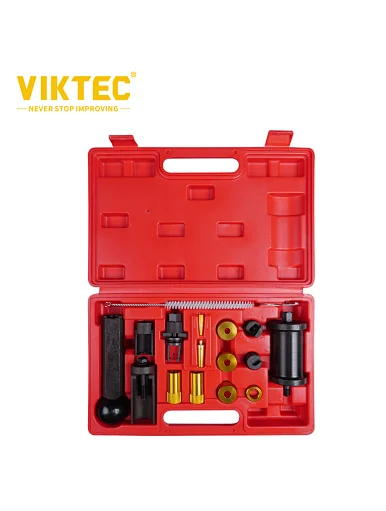 VIKTEC 18pc FSI Injector Puller Set
18pc FSI Injector Puller Set
.For use on VW and Audi vehicles
.Professional quality
.Chemically blackened finish
.Knurled rings on adapters
.Designed for the quick and professional extraction of FSI injectors for VW and Audi vehicles.
.Components made from chrome molybdenum and special steel for a truly strong long lasting finish.
.Adapters come with knurled rings for use in oily conditions.