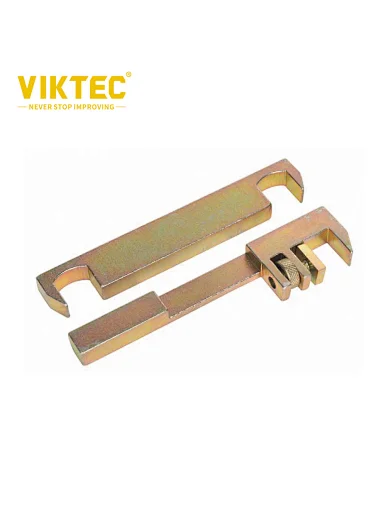 VITKEC Injector Alignment Tool For Ford
Product Feature
Specially designed for holding the injector and aligning it with the fuel line.
By using this tool can ensure that the injector and the fuel line is correctly aligned, and prevent the risk of damaging the fuel line during operation.
Additional Information
For aligning injectors to the fuel lines.
Application: Ford Duratorq diesel engines 2 ' 2.2 ' 2.4litre DI ' TDCI ' TDDI fitted to Mondeo ' Transit and Jaguar X type 400.
Mondeo 2000-2007 ' Transit 2000-2006.
It is essential to have the injectors correctly aligned to avoid the risk of a fractured pipe in service.
Viktec offers a high-quality Injector Alignment Tool For Ford(VT01803). All our tools have at least a one-year quality guarantee. If you need more information about our Injector Alignment Tool For Ford(VT01803), please do not hesitate to e-mail or call us. Your inquiry will be replied to within 24 hours.