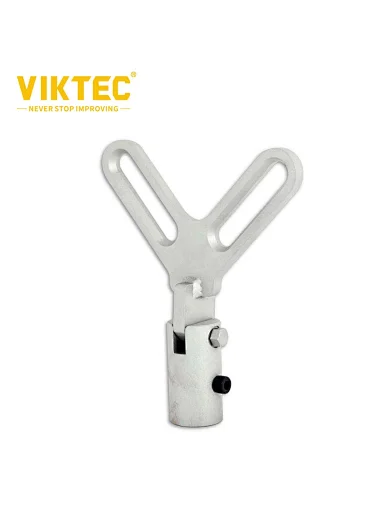 VIKTEC Universal Suspension Wheel Hub Support Adaptor for use with a Transmission Jack
Product Feature
Control arm supporting device for use with a transmission jack when removing/installing suspension units.
Used to assist in the removal and support of suspension hub and strut assemblies.
Use with Transmission jacks fitted with 30mm diameter top shaft.
Fits in place of standard transmission Jack saddle.
Universal attachment.