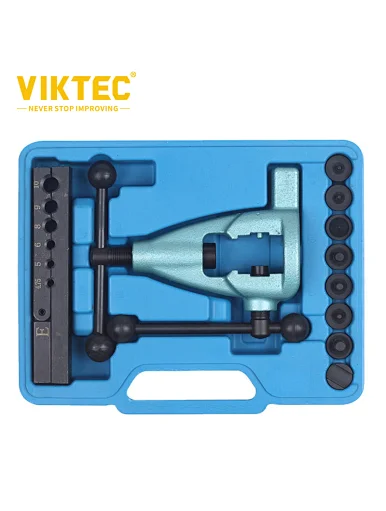 VIKTEC Tube Flaring Tool
Product feature
For metal tubes and pipes with a wall thickness of 0.7 and 1.0 mm .Pipe diameter 4.75-10 mm. .For open (F) or double (E) flares, for normal 90° And 180° Flares. .For flares on rolled and drawn pipes. .With replaceable hinged gripping jaws.
Specifications:
.Designed for double or single flare in copper, aluminum, soft steel brake. 
.Line and brass tubing (to 45°,90°,180°).
.Flaring material: 45# carbon steel.
.Casting steel yoke, chrome plated.
.Adapter: 4.75, 5, 6, 8, 9, 10.mm.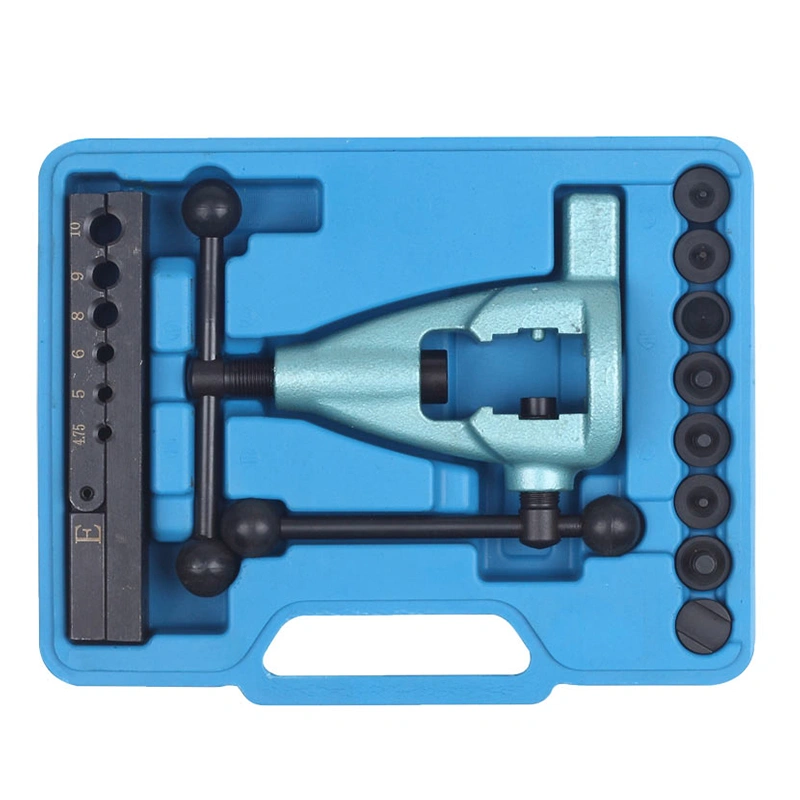 Viktec offers a high-quality Tube Flaring Tool(VT01714). All our tools have at least a one-year quality guarantee. If you need more information about our Tube Flaring Tool(VT01714), please do not hesitate to e-mail or call us. Your inquiry will be replied to within 24 hours.