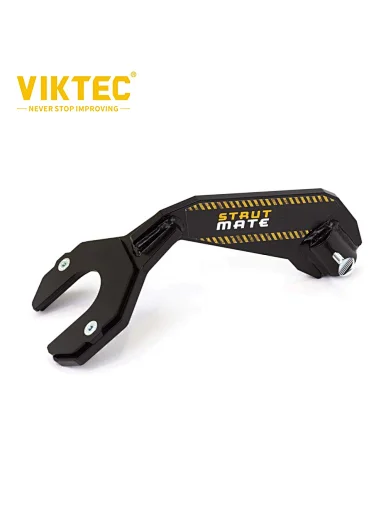 VIKTEC Strut Mate Supporting Adaptor Device
Product Feature
Provides a highly efficient solution for supporting and holding the strut in place while working on the vehicle. To be used with a transmission jack. This is a must have item for any modern workshop.
Designed for supporting Strut, Universal application. The STRUT MATE SUPPORTING ADAPTOR is used in conjunction with a transmission jack.
Very effective when applied to removal and installation of suspension struts.