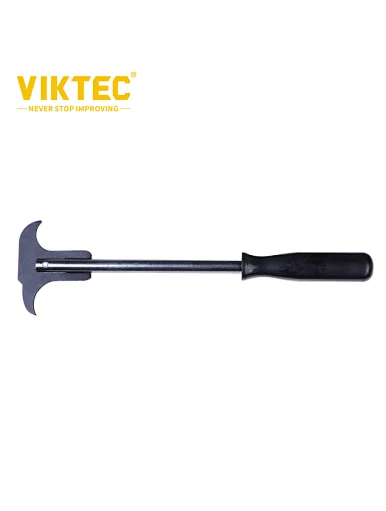 VIKTEC O-Ring and Seal Puller
Product Feature
.Remove seals in no time with this handy seal puller
.Includes two black oxide tips to choose from
.Simply hook one behind the seal and pop it right out in seconds
.For home auto repair or any professional auto shop to handle seals quickly
Applicable: Oil-seal remover puller tool is designed to quickly and easily remove oil and grease seals on cars, SUVs, and light trucks without damaging the housing or bearing, while the ergonomically designed handle gives you extra leverage for hard-to-reach seals.
Easy to use without scoring surfaces, two size tips fit nearly all seal applications.
The long 12"tool provides easy handling for even the toughest jobs.
Quickly pops seals out easily without pounding or hammering.
Long-term durability due to its heavy-duty materials and double-secured hook tip.