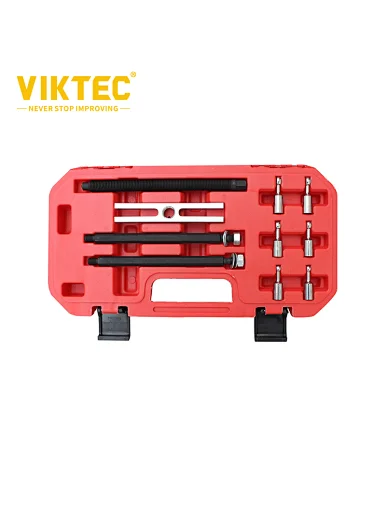 VIKTEC Larger Insert Bearing Puller Set
Product feature
.Allows the removal of bearings where normal pullers are unable to be used.
.It locks into the bearing race itself.
.Manufactured from hardened and tempered steels chemically blacked for corrosion protection.
.Suitable for use with ISO bearing sizes: 6207-6011; 6305-6308 and 6403-6405.
.Packed in blow moulded case with display sleeve.
Contents:
.Puller yoke with centre screw and twin arms
.2 x threaded leg extensions
.6 x ball ended threaded puller adaptors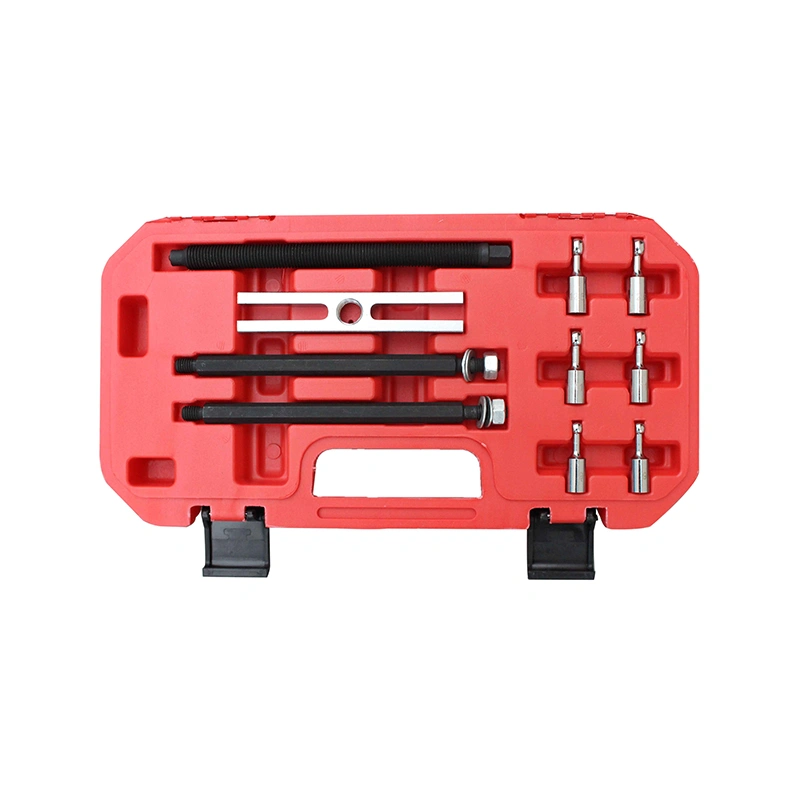 Viktec offers a high-quality Larger Insert Bearing Puller Set(VT13038). All our tools have at least a one-year quality guarantee. If you need more information about our Larger Insert Bearing Puller Set(VT13038), please do not hesitate to e-mail or call us. Your inquiry will be replied to within 24 hours.