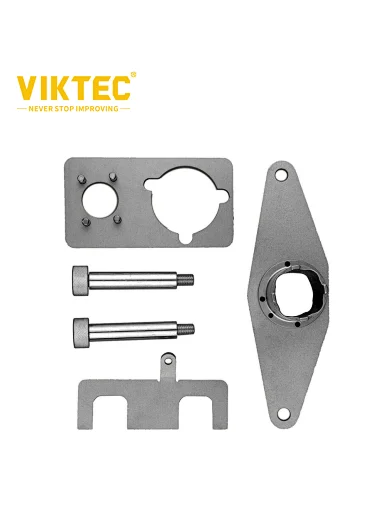 VIKTEC Engine Crankshaft Timing Tool Set For Jaguar Land Rover 2.0 Diesel Engine
Application:
For Jaguar Land Rover 2.0T Engine.
Vehicle Model:
For Jaguar F pace, XE, XF (2015 onwards).
For Land Rover Discovery Sport Range Rover Evoque (2015 onwards)
Tool Number: JLR-303-1625, JLR-303-1630, JLR-303-1631.
Engine Codes: AJ-200D, 204DT, AJ200D, AJ200, 204DTD.
Description:
To lock the engine in the time position so that the engine timing chain can be removed/replaced and engine timing checked
NOTE: The tool must be used with a Fuel Pump Lockout Tool.