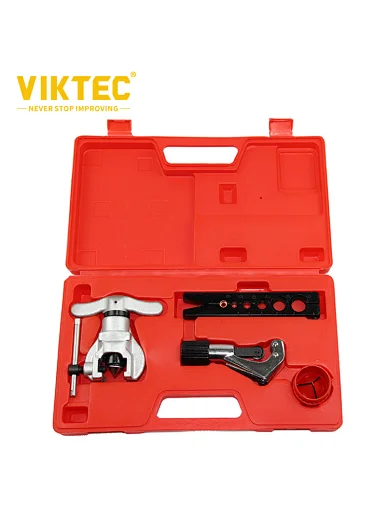 VIKTEC Eccentric Flaring Tool
Product feature
【Practical Tool】Create 45 degree precise flares in soft copper, brass, aluminum and mild steel tubing
【Convenient Operation】A single clamp screw provides for easy clamping and removal of tubing, large feed screw handle for smooth turning with little effort, easy to operate.
【Uniform Flares】Features a durable eccentrically-mounted, hardened steel flaring cone for even metal flow.Produces a rolling action for uniform flare walls without galling in tubing.
【Securely & Safely Stored】Blow molded hard plastic storage case keeps tools contained and organized, provides a convenient handle for easy transportation and portability.
Specifications:
Hole digger x1
Chuck x1
Chamfer x1
Cutter x1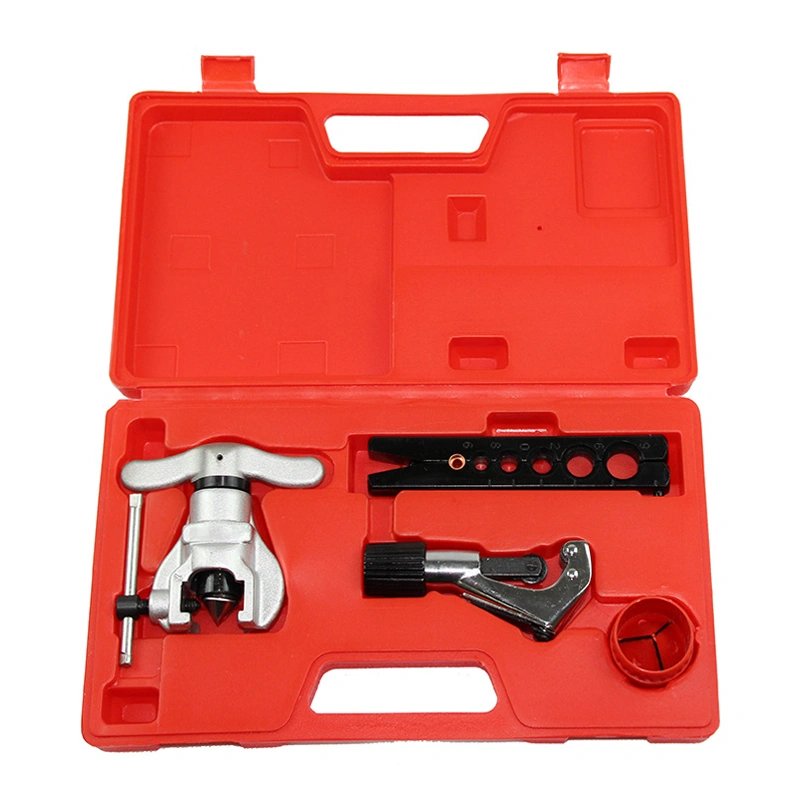 Viktec offers a high-quality Eccentric Flaring Tool(VT04023). All our tools have at least a one-year quality guarantee. If you need more information about our Eccentric Flaring Tool(VT04023), please do not hesitate to e-mail or call us. Your inquiry will be replied to within 24 hours.