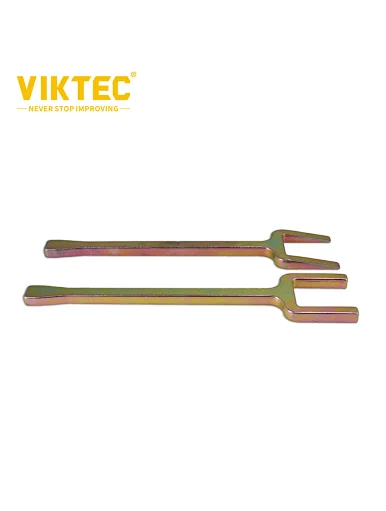 VIKTEC Drive Shaft Extractor Axle Popper Wedge & Shim Kit
Product Feature
A set of driveshaft extractor forks is designed to be used together or individually depending on the driveshaft/gearbox design being worked on.
Designed to engage between the gearbox housing and the driveshaft. Applications include: Ford, Mazda, Volvo, Renault, Dacia and other front wheel drive vehicles with pop out drive shafts.
One fork has tapered forks and the other has plain forks (same thickness on full length), allowing even pressure to be applied, reducing potential of damage.
Use both forks together for best affect.
Fork thickness: 12.5mm; taper from 12.5mm to 4mm; fork aperture 50mm.
Overall length: 350mm.