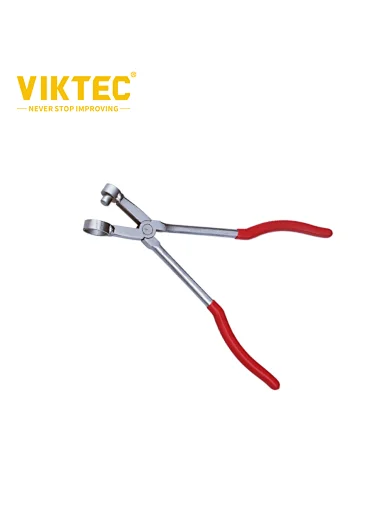 VIKTEC BENZ TRANSMISSION GEAR LEVER RUBBER INSTALLER
Product Feature
Specially designed to install the nylon bushing into the shift shaft.
Applicable: BENZ W124, W126, W140, W201, W210,etc. FORD & BMW, VW, AUDI (with ZF transmissions).
• THIS PLIERS INSTALLS THE NYLON BUSHING USED ON ALL MODELS OF 
  MERCEDES BENZ AUTOMATIC TRANSMISSIONS, AND SOME FORD'S, 
  BMW'S AND MANY OTHER MAKES USING ZF TRANSMISSIONS.
• THIS TOOL EASILY AND SAFELY PUSHES TOUGH NYLON BUSHINGS INTO 
  PLACE ON THE SHIFT SHAFT. WORKS ON SEVERAL DIFFERENT BUSHING SIZES.
• APPLICABLE: MERCEDES-BENZ W124 / W126 / W140 / W201 / W202 / W210…ETC.