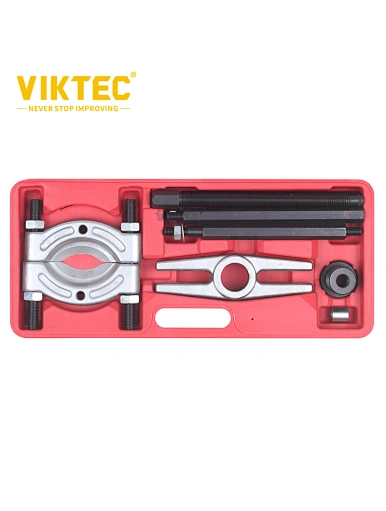 VIKTEC 8pc Bearing Separator Kit
Product feature
Cast puller yoke with forged separator. .10tonne Hydraulic ram interchangeable with other units in the series. .Supplied with Ø75-105mm bearing separator. .Maximum puller depth 420mm. .Supplied in blow mould case.
Specifications:
Bearing separator VT01208C inside.
Pull out the bearing with the H-type beam and bolts.
Contents: 10tonne Hydraulic ram, Separator Ø75-105mm, Bolt 5/8", Extension rod 200mm * 4pc, Cross beam.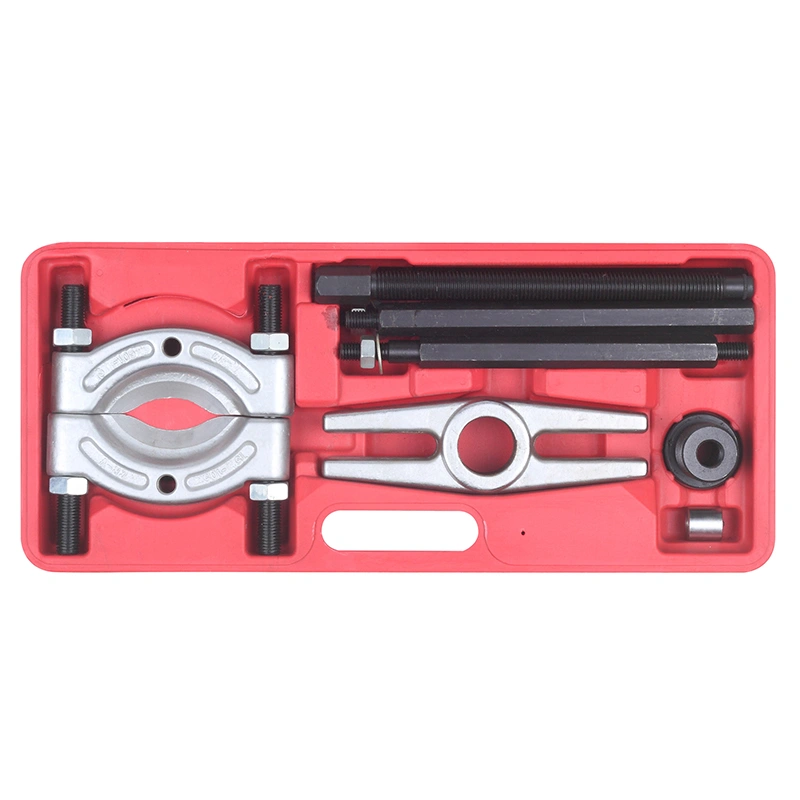 Viktec offers a high-quality 8pc Bearing Separator Kit(VT01210). All our tools have at least a one-year quality guarantee. If you need more information about our 8pc Bearing Separator Kit(VT01210), please do not hesitate to e-mail or call us. Your inquiry will be replied to within 24 hours.