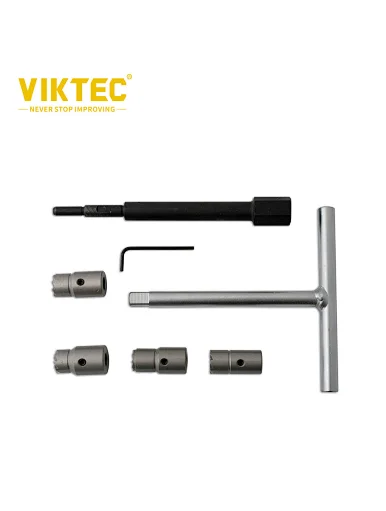 VIKTEC 7PC Diesel Injector Seat Cutter Set
Product feature
Gain access to the injectors and remove them.
Select required reamer onto pilot post and tighten internal hex screw.
Place assembled cutter into injector recess.
Using the T bar and socket supplied apply only a small amount of pressure whilst turning the cutter in a clockwise direction only. Use a small amount of light lubricant whilst performing the cut to reduce chattering and help give a flat cut. Do not over cut the seat only remove enough metal to form a good seat.
Thoroughly clean the seat and remove all swards.
Fit injectors as per manufacturers' instructions.
Content:
15mm Flat Reamer for Universal injector
17mm Flat Reamer for Delphi / Bosch injectors (BMW / PSA / Renault / Ford)
17mm Flat Reamer for Bosch injectors (Mercedes CRD)
17mm Angled Reamer for Fiat / Iveco
T handle 
Pilot post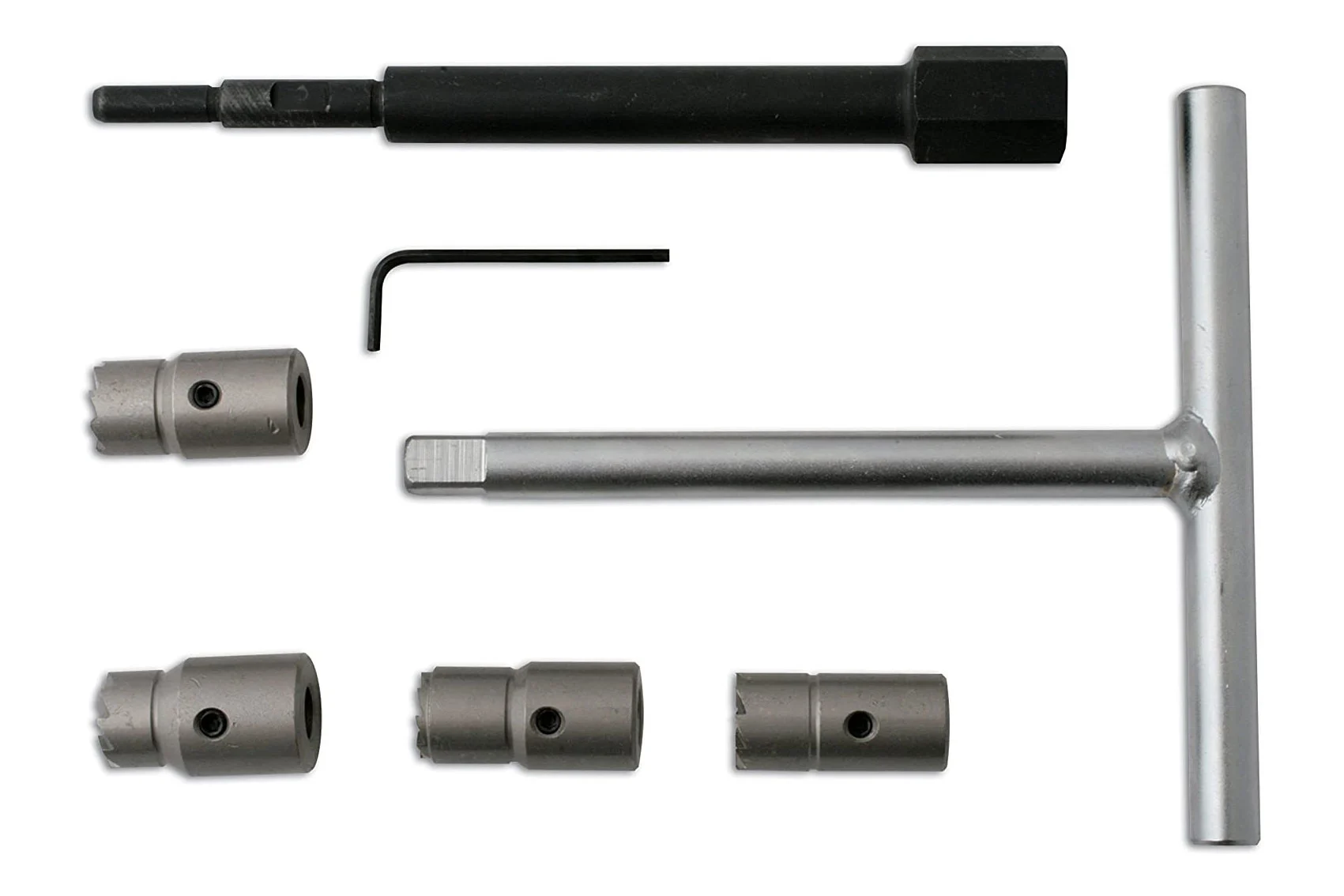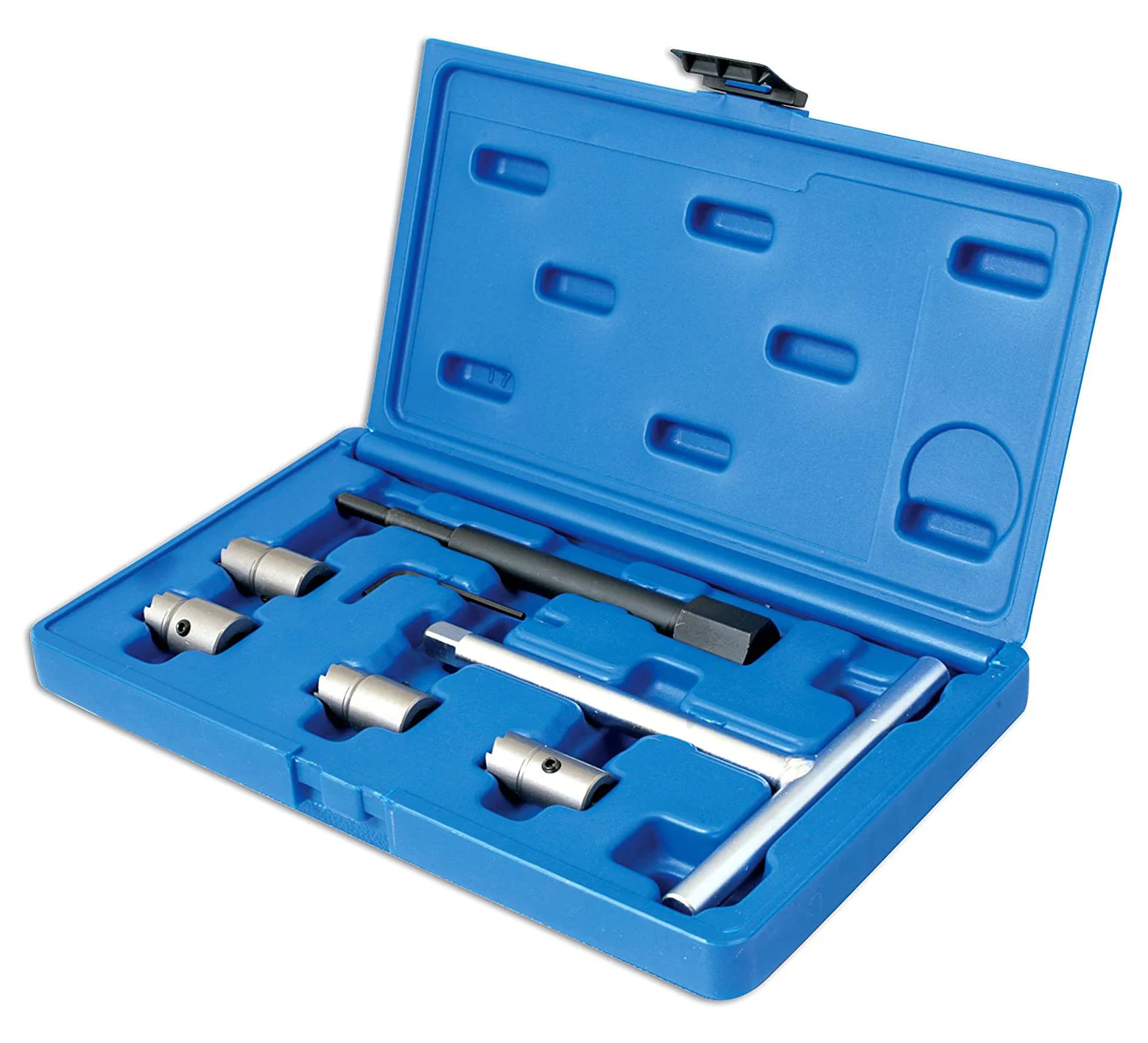 Viktec offers a high-quality 7PC Diesel Injector Seat Cutter Set(VT01311B). All our tools have at least a one-year quality guarantee. If you need more information about our 7PC Diesel Injector Seat Cutter Set(VT01311B), please do not hesitate to e-mail or call us. Your inquiry will be replied to within 24 hours.