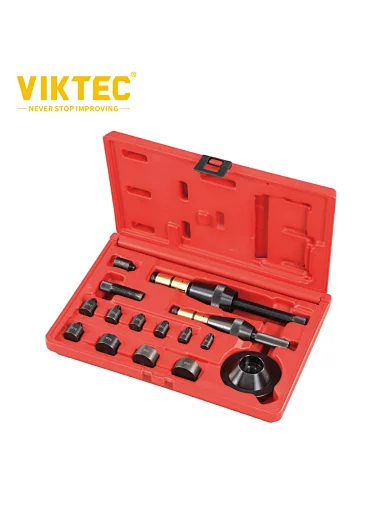 VIKTEC 15PCS UNIVERSAL CLUTCH ALIGNMENT
VT17560 correa de distribución correa serpentina
Align the clutch disc either relative to the clutch pressure plate or via the pilot bearing relative to the flywheel.
Particularly include 10 pilot bearing adaptors: ø10, 12, 14, 15, 16, 17, 19, 25, 27, 30mm.
Applicable: single/ two-disc clutches(clutch hub ø15~26mm), passenger cars, light commercial vehicles, vehicles with/ without pilot bearings.
• Set for aligning clutch disc to flywheel and pressure cover easily

• Suitable for all passenger cars and light trucks (less than 3,500 cc)

• Can be applied to most single-disc manual transmissions but not for dual clutch transmissions

• Can be used on clutch with and without a pilot bearing