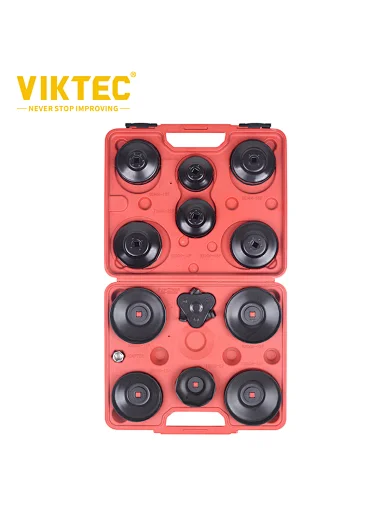 VIKTEC 13pc Oil Filter Cap Wrench
Product feature
Suitable for Euro vehicles - Audi, Fiat, Renault, Volvo, VW.
.Cap type filter wrenches, made from 7 and 16 gauge steel, will withstand up to 115Nm (85lb.ft) of torque.
.Designed to grip like sockets, thereby minimizing the possibility of crushing filters.
.Use with 3/8" or 1/2"Sq drive wrenches.
.Includes adjustable oil filter wrench.
.Supplied in blow mould case.
Specifications:
.Use with 3/8"de.ratchet           
.Thickness: 1.2mm                                                               
.66MM-6F, 76MM-8F, 76MM-12F, 86MM-16F, 86MM-18F, 92MM-10F, 93MM-45F, 96MM-18F, 106MM-15F, 108MM-15F, 108MM-18F, 3-jaw wrench 65-120mm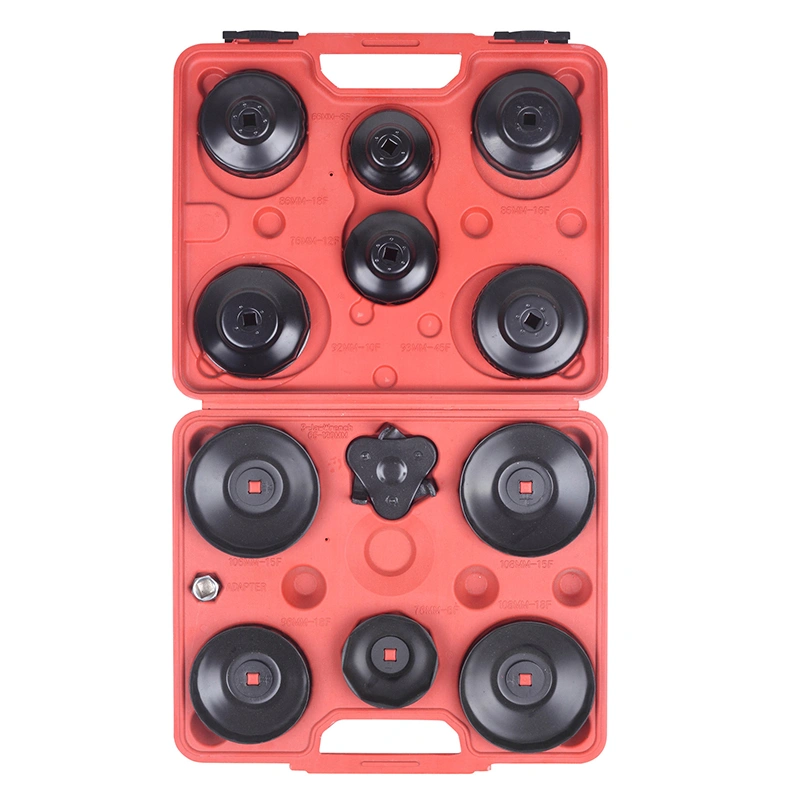 Viktec offers a high-quality 13pc Oil Filter Cap Wrench(VT01551). All our tools have at least a one-year quality guarantee. If you need more information about our 13pc Oil Filter Cap Wrench(VT01551), please do not hesitate to e-mail or call us. Your inquiry will be replied to within 24 hours.