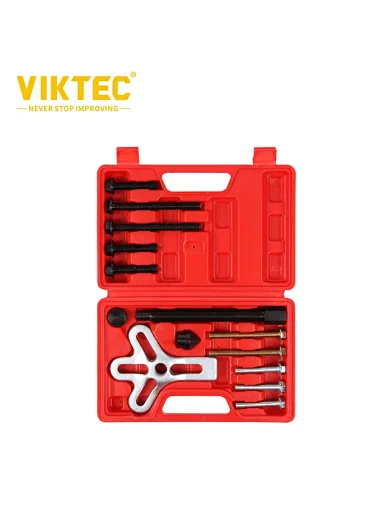 VIKTEC 13PC Harmonic Balancer Puller Kit
Product feature
.Drop forged and heat treated.
.Alloy steel center screw with floating.
.Removable swivel applies even pressure.
.Preventing damage.
.Removes harmonic balancers, gear pulleys, steering wheels and crank shaft pulleys.
.Yoke allows 2 or 3 hole application.
.Alloy steel centre screw with floating, removable swivel.
.Applies even pressure preventing damage.
.Drop forged, heat treated carbon steel.
Contents:
1pc 5"alloy steel pressure screw
1pc 3/4"- 16 thread
1pc small centering adaptor
10pc bolt sizes ( 2pc 5/16"* 4", 2pc 1/4"* 3", 3pc 1/4"* 2, 3pc 5/16"* 2").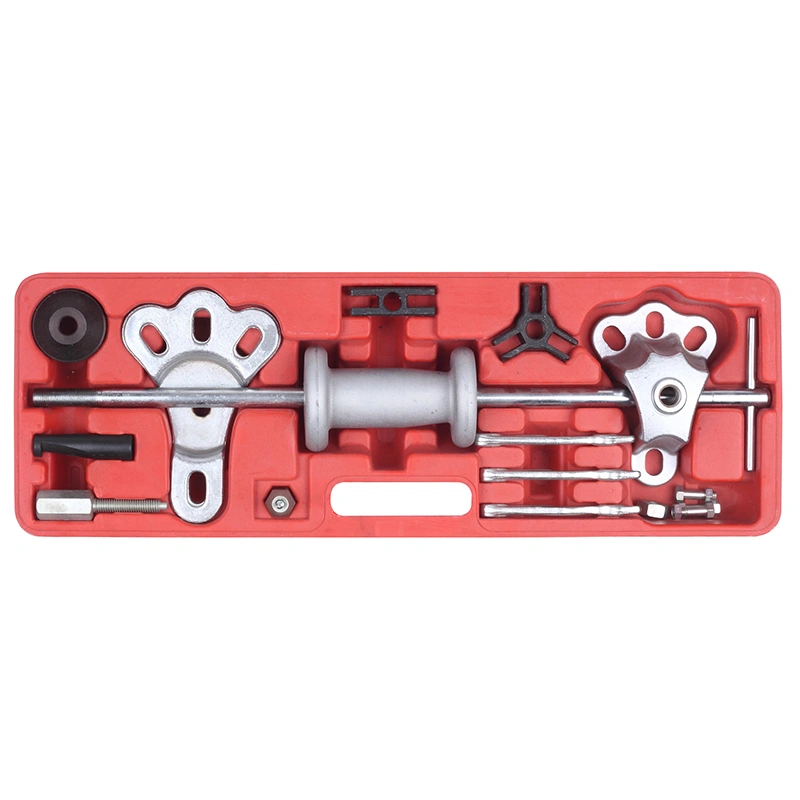 Viktec offers a high-quality 13PC Harmonic Balancer Puller Kit(VT01007). All our tools have at least a one-year quality guarantee. If you need more information about our 13PC Harmonic Balancer Puller Kit(VT01007), please do not hesitate to e-mail or call us. Your inquiry will be replied to within 24 hours.