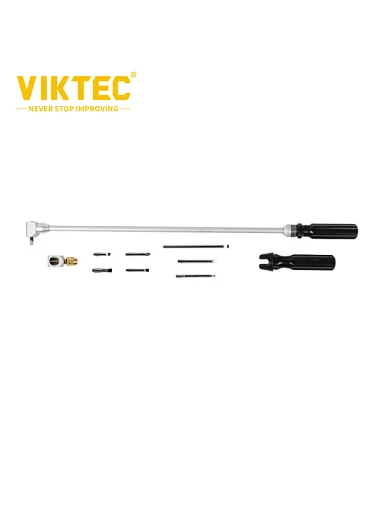 VIKTEC Pilot Screw Adjustment Driver
Product feature
A screwdriver dedicated to adjusting the carburetor pilot screw, etc. Since it is a gear type, fine adjustment is possible. The gear part is sealed to prevent dust and foreign matter from entering. Comes in a blow case that is convenient for storage and carrying.
[Gear type] Spiral bevel gear drive [Overall
length] 485mm
[Set contents] 
-Mainbody
-Head-
 5 x 10mm Bit fixed type
 Chuck type
-Chuck bit
 -5mm 5 different
 lengths + 2 different lengths No 2
[Caution]
▲ Because it is an adjustment screwdriver, it cannot be used for tightening and loosening work like a normal screwdriver.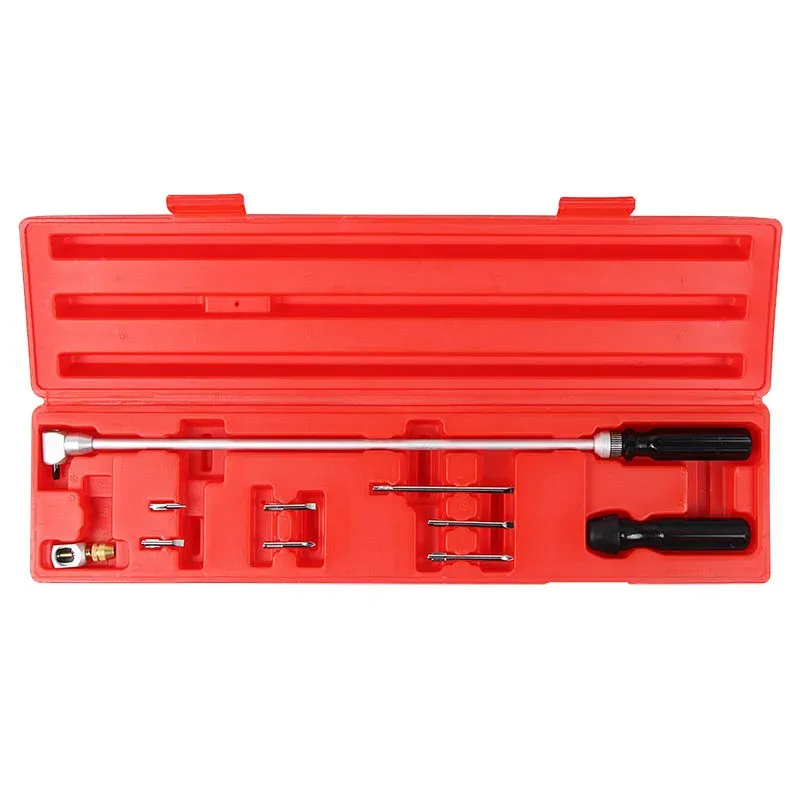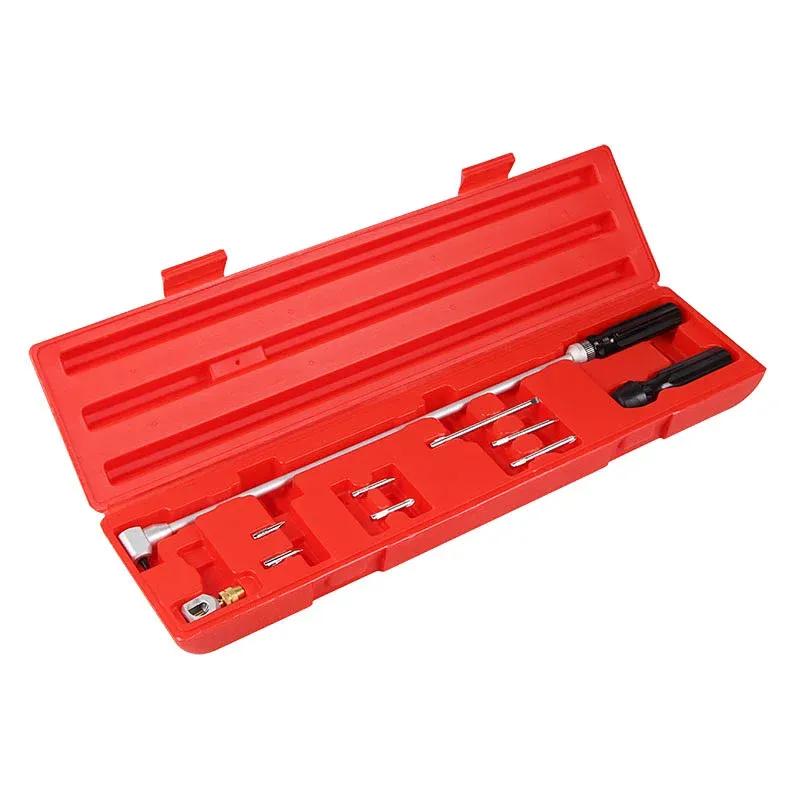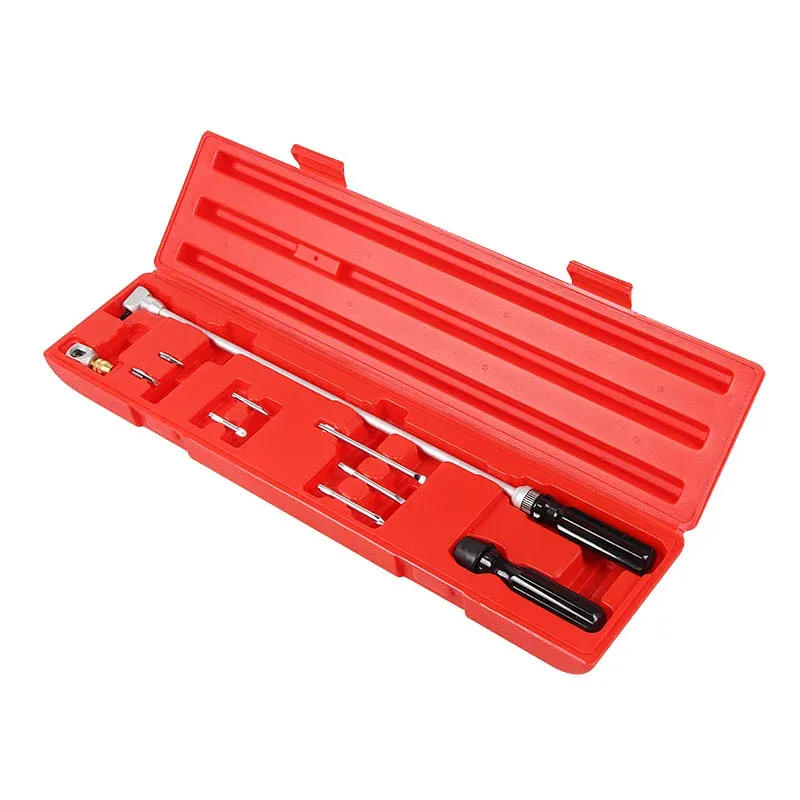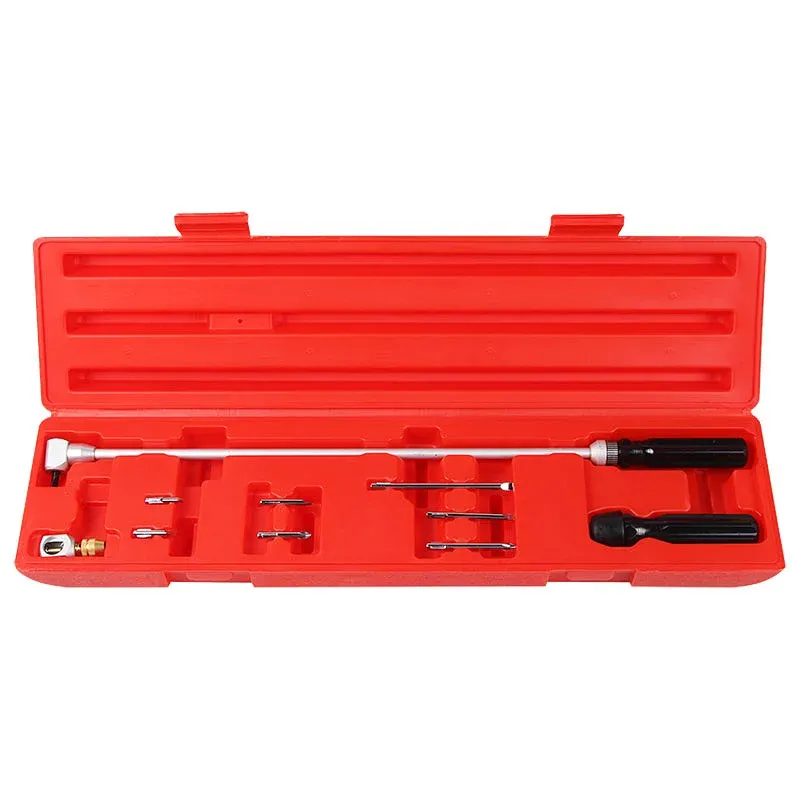 Viktec offers a high-quality Pilot Screw Adjustment Driver(VT17714). All our tools have at least a one-year quality guarantee. If you need more information about our Pilot Screw Adjustment Driver(VT17714), please do not hesitate to e-mail or call us. Your inquiry will be replied to within 24 hours.