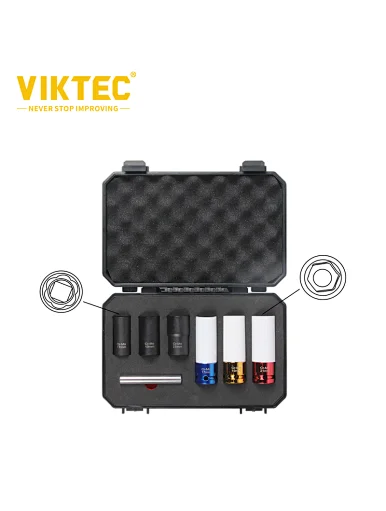 VIKTEC 7PC 1/2" Drive Impact Wheel Nut and Twist Socket Set
Product Feature:
This master wheel nut socket set could work well for new cars' wheel nuts also the twist sockets will help a lot for the broken wheel nut.
3pcs Alloy Wheel Nut Socket: 17mm, 19mm, 21mm;
3pcs Twist Socket: 17mm, 19mm, 21mm;
1pc 12mm drift punch.
Made from Chrome Molybdenum
7-PIECE SET: This master wheel nut impact and twist socket set includes 3pcs POP wheel nut impact sockets and 3pcs POP wheel nut twist impact socket in the most commonly needed metric sizes—17 mm, 19 mm, 21 mm—that work with your 1/2"drive hand impact wrenches or power tools to replace lug nuts with ease. This master wheel nut socket set could work well for new cars' wheel nuts also the twist sockets will help a lot for the broken wheel nut.
SUPERIOR DURABILITY: All our wheel sockets are constructed from chrome-moly steel, withstanding vibration from the impact wrenches far better than regular sockets made from less ductile steel; the color coding doubles as a coating further improving their corrosion resistance.
SCRATCH-FREE OPERATION: The protective sleeves and non-marring inserts included with these tools prevent scratches to your wheel rims or lug nuts during operation.
USER-FRIENDLY DESIGN: The 6-point design provides a firm non-slip grip for removing or installing lug nuts; the spacious inserts leave sufficient room to remove long bolts from your car.
EASY ORGANIZATION: Every wheel lug socket is laser-etched and color-coded with its specific size for easy identification while the blow-molded storage case makes organization, transport, and storage a piece of cake.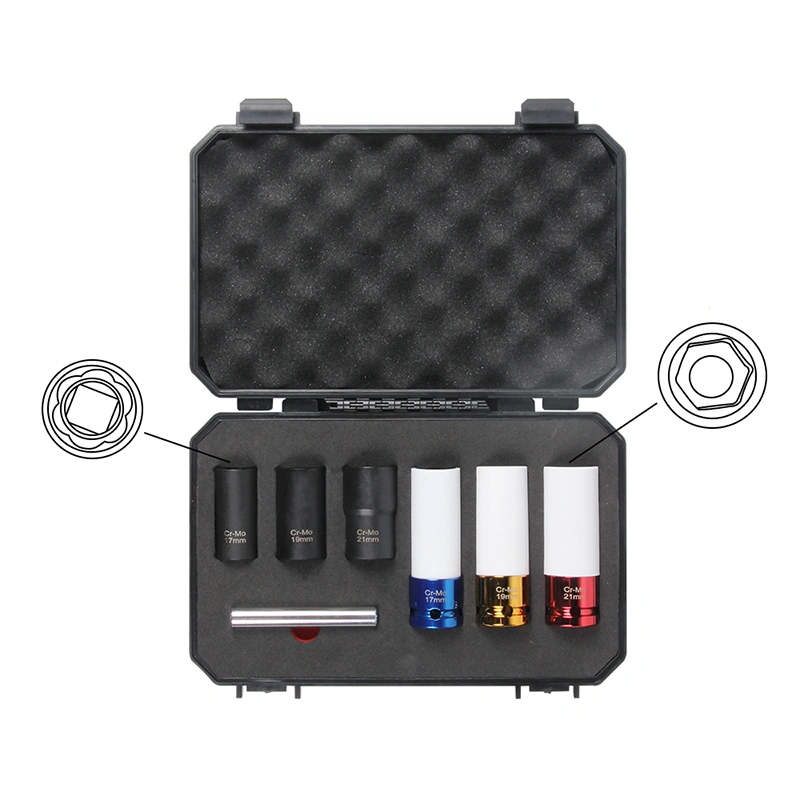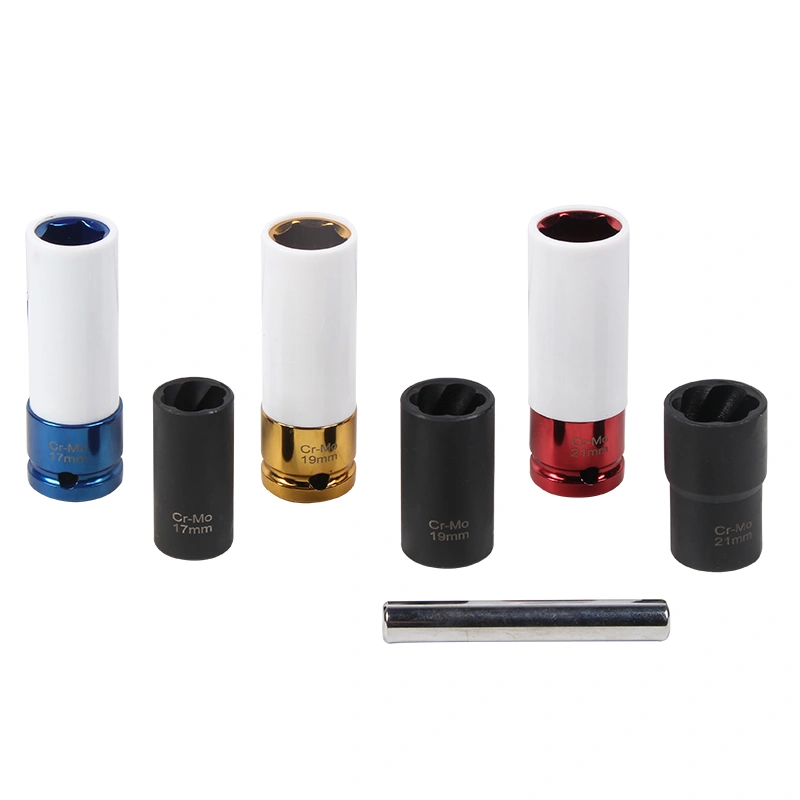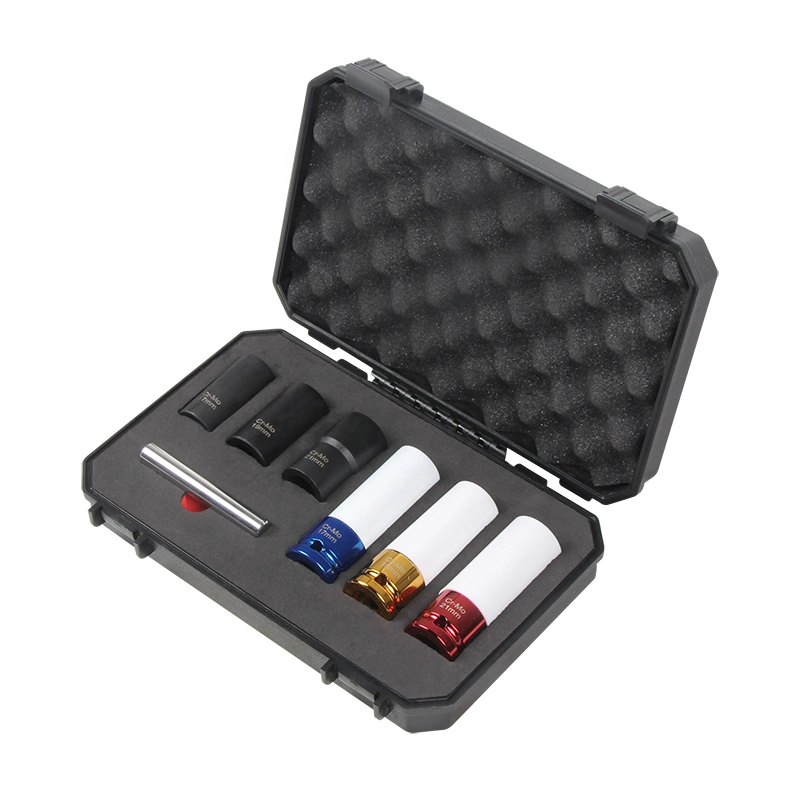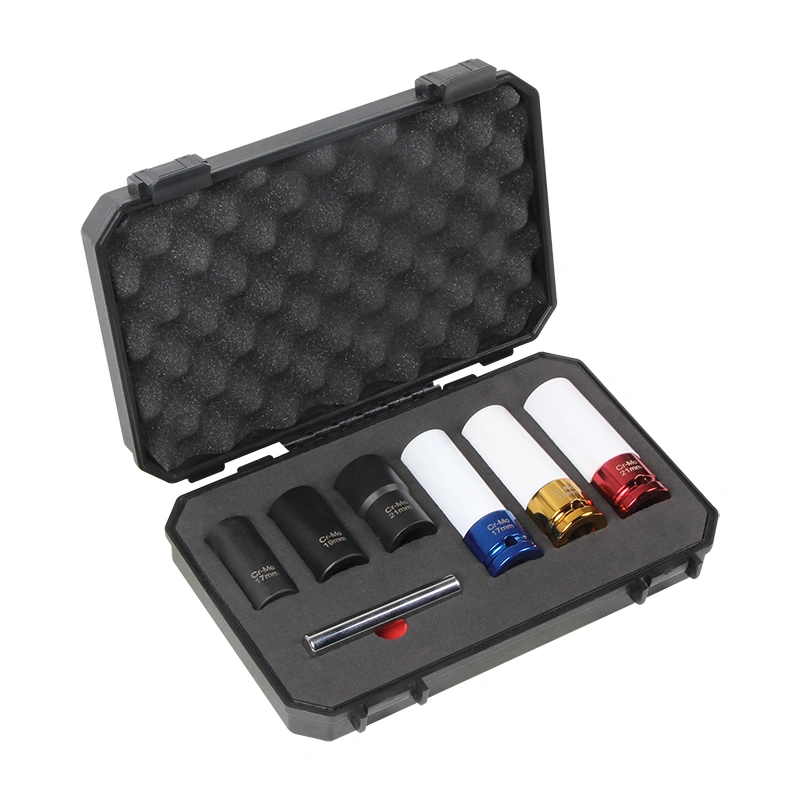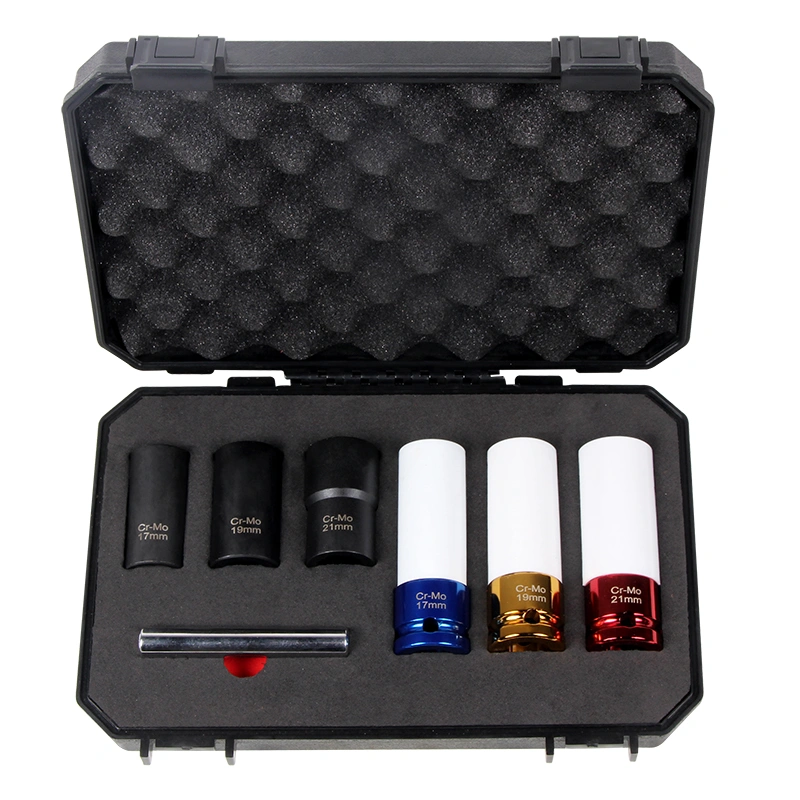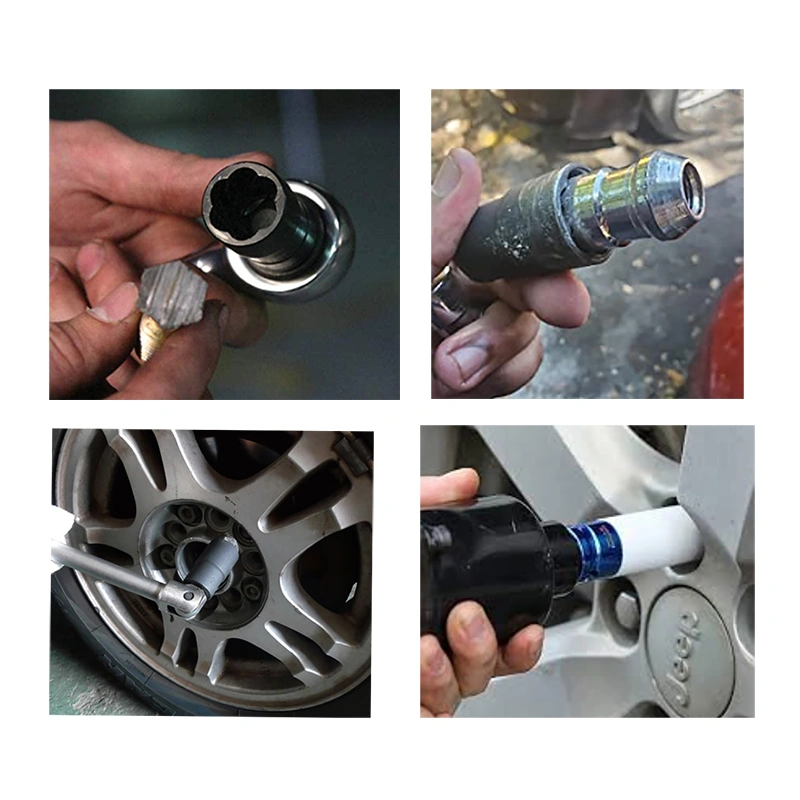 Viktec offers high quality of 7PC 1/2"Drive Impact Wheel Nut and Twist Socket Set (VT18070). All our tools have at least one-year quality guarantee. If you need more information about our 7PC 1/2"Drive Impact Wheel Nut and Twist Socket Set (VT18070), please do not hesitate to e-mail or call us. Your enquiry will be replied within 24 hours.