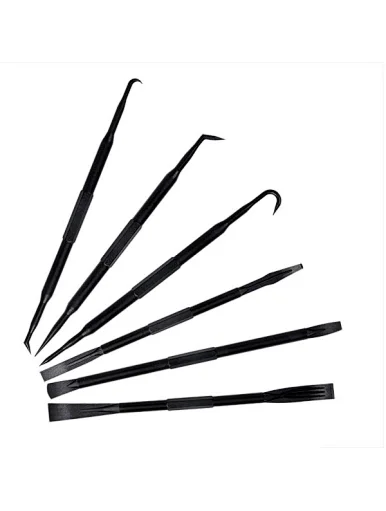 VIKTEC 6PC Non Marring Pick and Pry Bar Set
Feature:
The Non-Marring Pick and Pry bar Set has everything you need to work on everything from automotive applications to your cellphone without scratching or damaging fasteners, seals, or any surrounding trim. Made of premium reinforced Nylon, these six picks and pry bars are dual-tipped, so you'll have twelve versatile shapes and sizes to work with and won't have to worry about breaking, bending, or damaging the tools or your project.
Includes 3 pc. Dual tipped picks and 3 pc. Dual tipped prybars
Pick tips to include two hooked, two angled, and two straight
Prybar tip sizes include: 3.6mm, 7.3mm, 7.5mm, 10.1mm, 10.2mm, and 12.5mm
Constructed of reinforced Nylon
Avoid breaking and bending issues associated with ABS plastic
Fits a wide variety of applications from small electronics to automotive
Remove, clean, and work on trim clips, oil seals, grommets, o-rings, air vent assemblies, tight gaps in interior automotive components, delicate wiring, composite electrical connectors, and more without scratches or damage.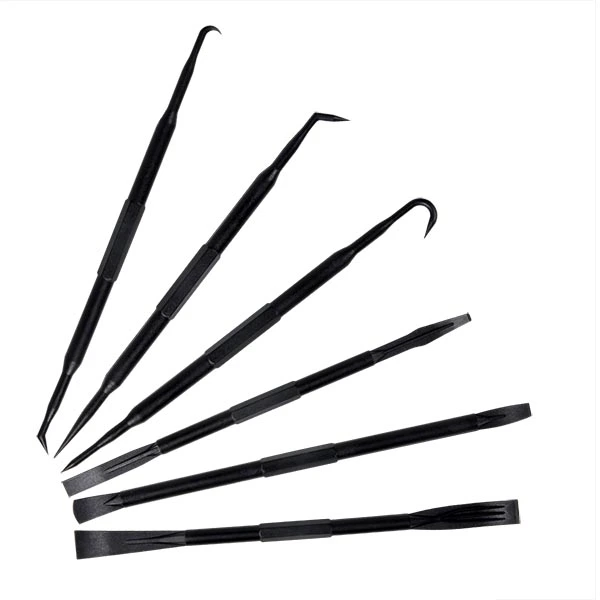 Viktec offers a high-quality 6PC Non-Marring Pick and Pry Bar Set(VT17413). All our tools have at least a one-year quality guarantee. If you need more information about our 6PC Non-Marring Pick and Pry Bar Set(VT17413), please do not hesitate to e-mail or call us. Your inquiry will be replied to within 24 hours.