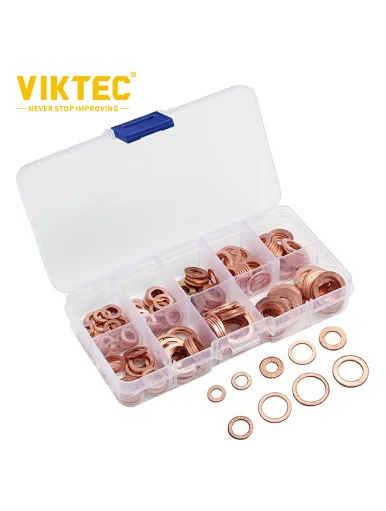 VIKTEC 200pcs Copper Gaskets Set
Product feature
Fine quality copper material, melting point up to 1083℃.
Good electrical conductivity and thermal conductivity.
All contained in a compact and see through compartmented plastic case.
Great for sump plugs, water, fuel and hydraulic fittings.
Suitable for all types of engines be it car, marine, generators, machinery and plant.
Content:
M5*9*1 30pcs
M6*10*1 30pcs
M6*12*1 20pcs
M8*12*1 20pcs
M8*14*1 20pcs
M10*14*1 20pcs
M12*16*1 20pcs
M12*18*1.5 20pcs
M14*18*1 20pcs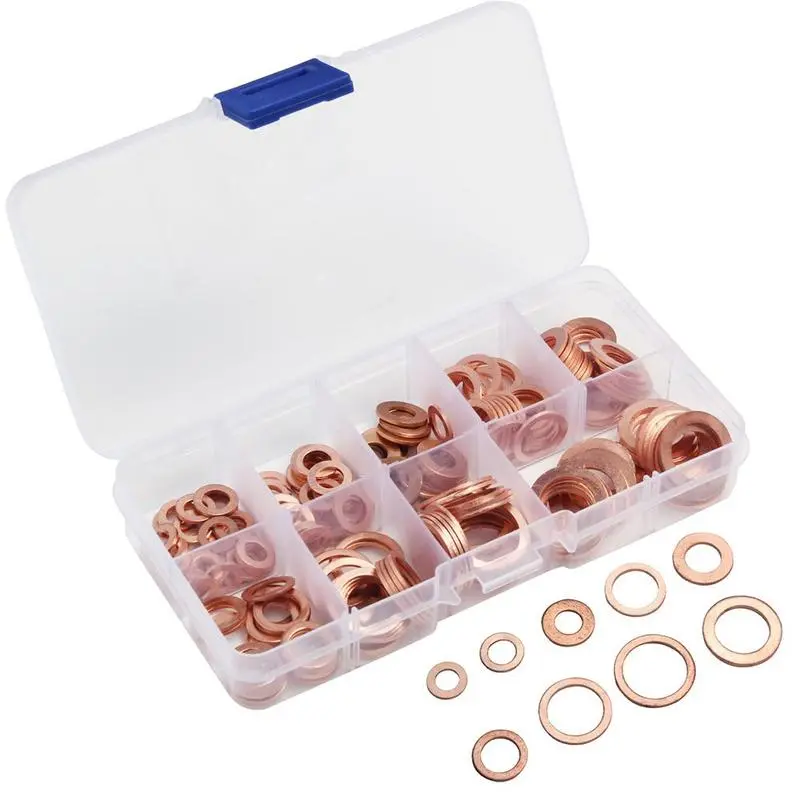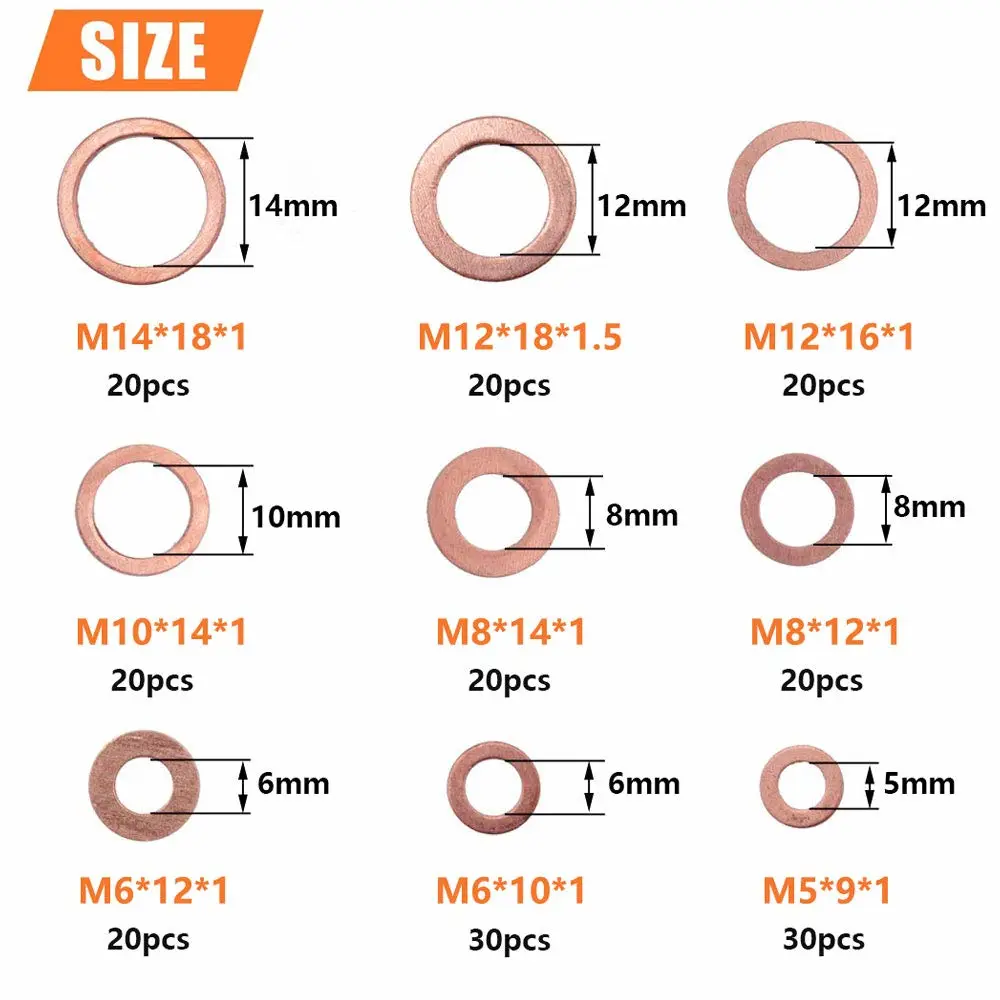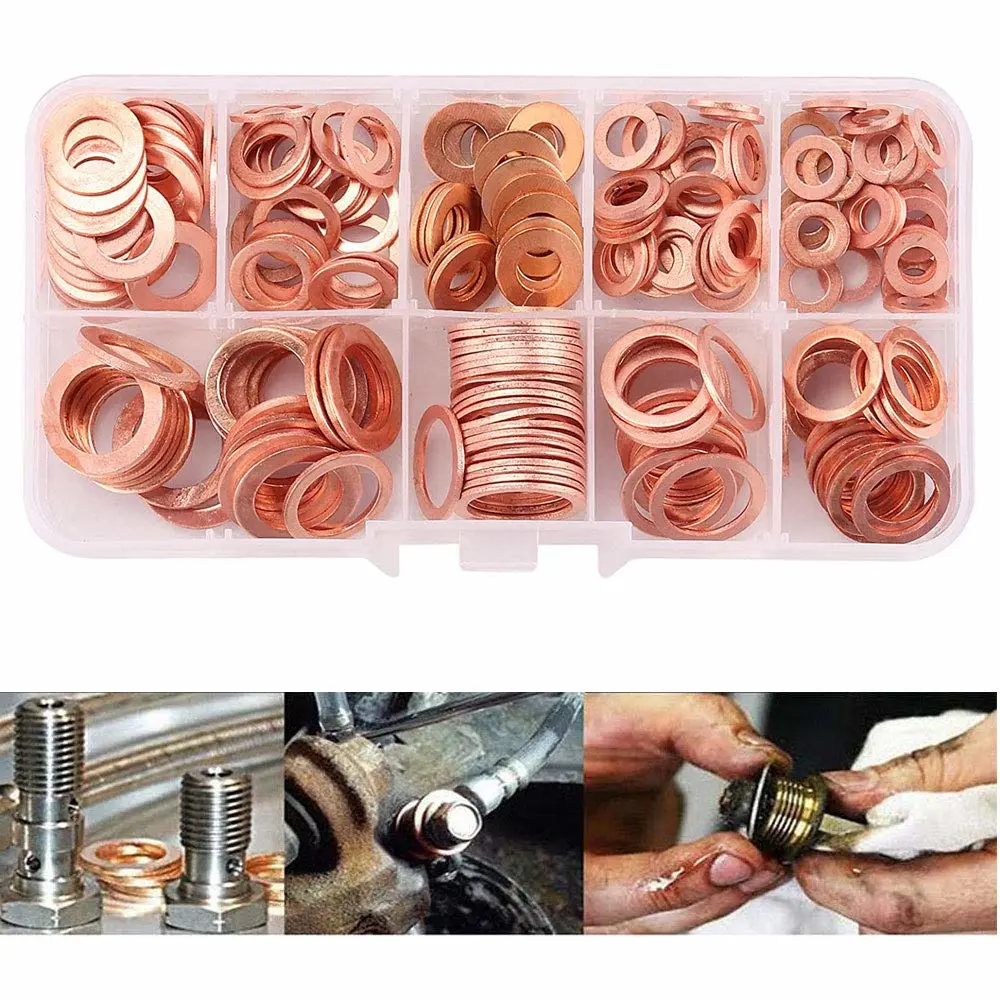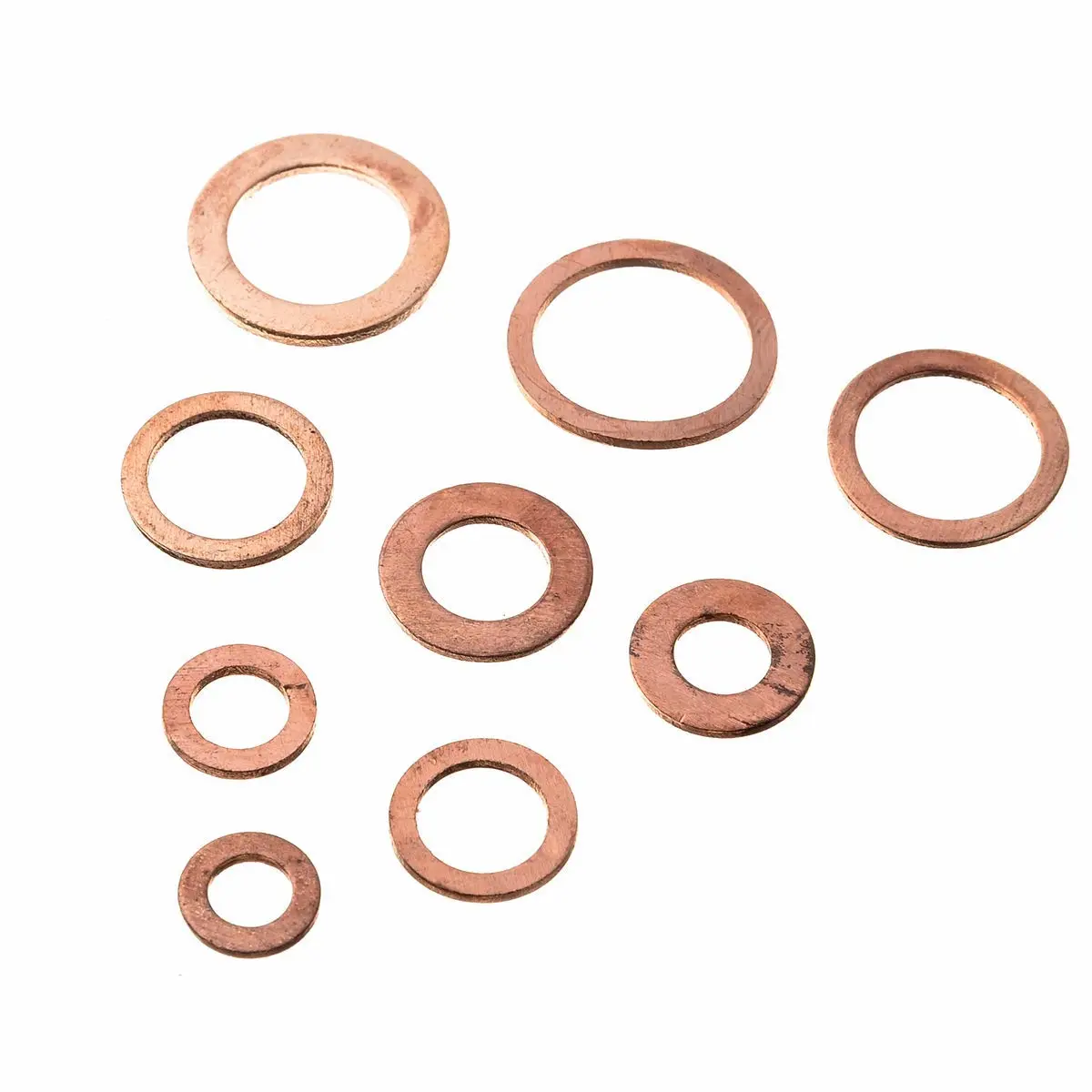 Viktec offers a high-quality 200pcs Copper Gaskets Set(VT14191). All our tools have at least a one-year quality guarantee. If you need more information about our 200pcs Copper Gaskets Set(VT14191), please do not hesitate to e-mail or call us. Your inquiry will be replied to within 24 hours.