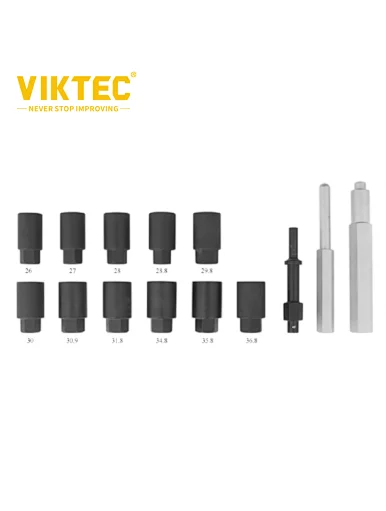 14pc Master Locking Wheel Nut Removal Tool Set
.Easily remove locking wheel nuts with a near universal list of applications
.Easily remove locking wheel nuts with a near universal list of applications
.Special conical shaped design allows the sleeve to fit over the nut and through hammer impacts the sleeve and the nut wedges together.
.Removed with a breaker bar or impact wrench.
.Size: 26.0, 27.0, 28.0, 28.8, 28.9, 30.0, 30.9, 31.8, 34.8, 35.8, 36.8 MM.
.With a adaptor to the air hammer.