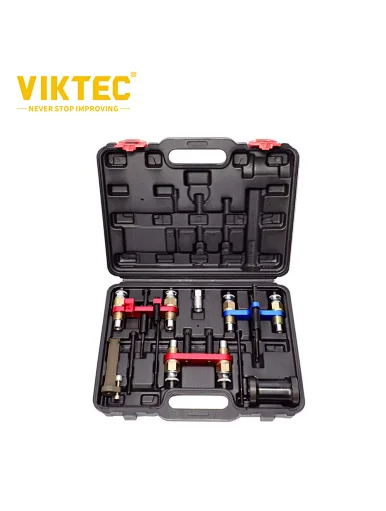 VIKTECFuel Injectors Removal and Installation Tool Kit Compatible for BMW N20 N55 N53 N54 N63 S63 N43 N47 N57
Use for the removal and installation of the fuel injectors.
Applicated to BMW N20 N43 N47 N53 N54 N55 N57 N63 S63 and BENZ M271 M270 M274 276
Use for the removal and installation of the fuel injectors.
Applicated to BMW N20 N43 N47 N53 N54 N55 N57 N63 S63 and BENZ M271 M270 M274 276
OEM number: 130 270, 130 320, 130 180.
High quality master kit construct by premium material provides rustproof and reliability, also with an easy carry box.