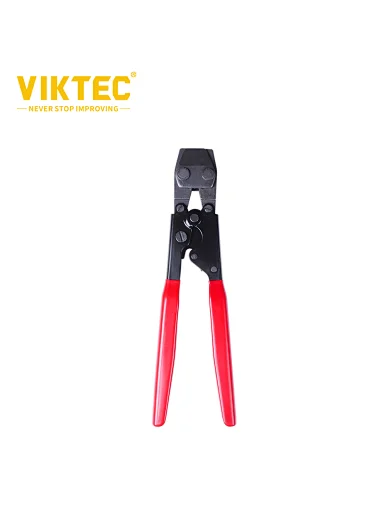 VIKTEC PEX Cinch Tool for Fastening Stainless Clamps from 3/8inch to 1-inch with Calibration Gauge Hose Clamps
Product Feature
The ratchet and self-releasing mechanism ensures a completed crimp.
Plumbing Tools fits all PEX cinch clamps except for Zurn Quick Clamp.
Factory adjusted and does not require any additional calibration or adjustment.
Work with Stainless Steel Clamps of sizes 3/8″, 1/2″, 5/8″, 3/4″, and 1″ with GO-NO/GO Gauge.
Comfortable to operate thanks to a rubber coating handle and 20% longer handle, saving 30% work pressure.
Crimping: 3/8"to 1"
Long handle and labor saved;
Quality tool;
Fast and secure;
Package: blister card.