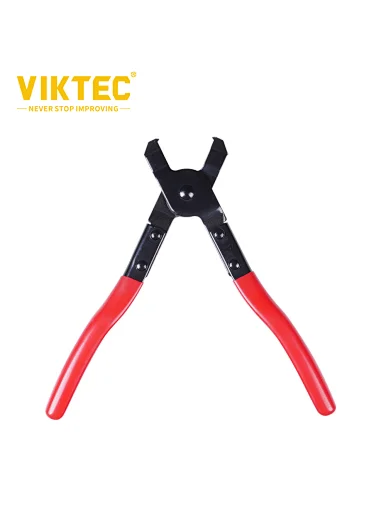 VITKEC Heavy Duty CV Boot Clamp Pliers Kit, Universal Ear-Type Plier for All Earless Type CV Joint Boot
Product Feature
•Special tips for the earless-type clamps on axle collars, water
and fuel hoses(including those found on GM inboard CV joints).
•Grips clamp in many positions to tighten clamp around boot.
•Universal application.
Fit for all ear-Type CVJ boot clamps, designed for use with a torque wrench, required for stainless steel bands.
Non-slip Handle. With carbon steel jaws and long-formed rubber handles for ultimate comfort, less user fatigue, and more productivity.
Sturdy & Durable. Heavy-duty construction, without harmful coating on its surface.
Premium Materials. Made of high-quality carbon steel, meets and exceeds all ANSI specifications for added safety, perfect for fast and simple tensioning and securing of CV boot banding strap.