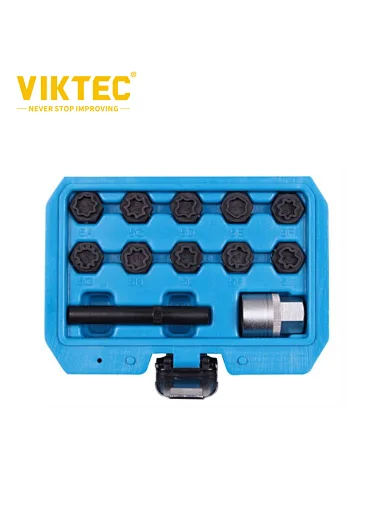 12PC Locking Wheel Nut Key Set – Mercedes Benz
12PC Locking Wheel Nut Key Set – Mercedes Benz
.10 x locking wheel nut keys with socket driver and drift for key removal.
.Applications include: A Class, B Class, C Class, GLK Class, CLC Class, CLS Class, CLK Class,E Class, SL Class, SLK Class, M Class, C300, C250, C350, E320, 204, 211, 212,R Class.
.Sizes: M12 x 1.5x40mm, M14 x 1.5x26mm/26.5mm/46mm/45mm.
.Manufactured from Chrome Molybdenum.
.Suitable for tyre bays and garages.