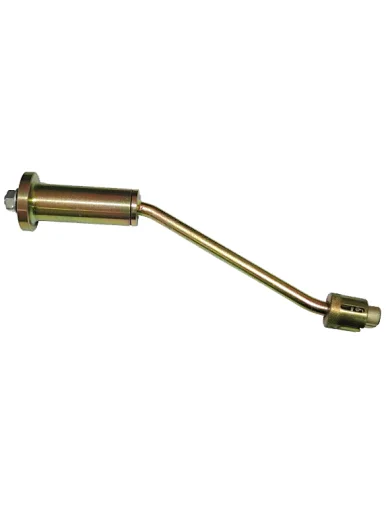 VIKTEC Fuel Injector Remover For Land Rover Range Rover Sport Discovery 4 Jaguar 5.0 L Petrol Engines
Fuel Injector Remover For Land Rover Range Rover Sport Discovery 4 Jaguar 5.0 L Petrol Engines
Fits:
LR4 / Discovery 4 V8 5.0 Liter | '10 - '13
Range Rover Full Size | '10 - '12
Range Rover Full Size Supercharged | '10 - '12
Range Rover Full Size V8 5.0L Naturally-Aspirated | '13 - On
Range Rover Full Size V8 5.0L Supercharged | '13 - On
Range Rover Sport | '10 - '13
Range Rover Sport Supercharged | '10 - '13
Range Rover Sport V8 5.0L Supercharged | '14 - On
It's specifically designed to extract fuel injectors from 5.0L Land Rover fuel-injected engines like those found on the LR4, Range Rover Sport and Range Rover Full Size.
Failed fuel injectors can often freeze in place on these vehicles and they become impossible to remove successfully without this tool. The result of not using the tool is often a broken injector you can't get out.
This tool puts even downward pressure on stuck injectors to ensure they can be extracted properly without breakage.