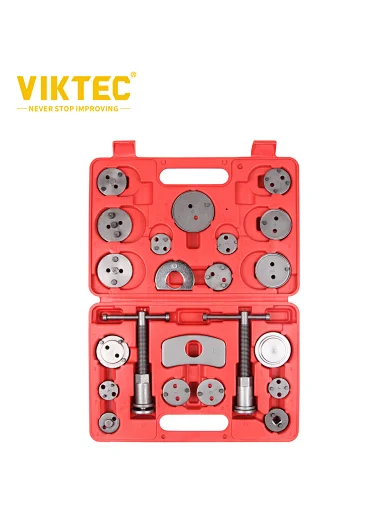 VIKTEC 22pc Brake Piston Wind Back Tool Kit
22pc Brake Piston Wind Back Tool Kit
Added VW adaptor
Item No.: VT01027B
Place of Origin: Ningbo China
Material: Carbon Steel / Other Material
Quality: 18 Months Quality Guarantee
Certification: CE / Reach / ISO
Package: BMC
OEM Service: Acceptable
Application: Suitable for Automotive Workshop
Applications: Alfa Romeo, Audi, BMW, Citroen, Fiat, Ford, Honda, Jaguar, Mazda, Mercedes, Mitsubishi, Nissan, Opel, Peugeot, Renault, Rover, Saab, Seat, Skoda, Subaru, Toyota, VW, Volvo.
Right hand helix bolt and left hand helix bolt.
Winds back brake piston for replacing.